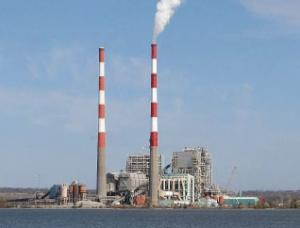 A lawsuit filed on Monday of last week, April 23, names KCP&L, particularly the La Cygne Generating Station, as the cause of the plaintiff's incurable illness.
The lawsuit describes how the plaintiff Lona LeAnn Grosshart grew up on a farm in rural Pleasanton, about four miles downstream from the La Cygne plant, which has been in operation since 1973. The suit further alleges that emissions from the plant contaminated the water well, which was used by the family, on the farm where she grew up.
Documents filed in the District Court for the District of Western Missouri Central Division state that in late 2012 Grosshart's health declined dramatically, and she developed a "multitude of debilitating symptoms" that left her "bedridden and unable to work."
To see the full article, check out this week's edition of the Linn County News or check out the online version here.
NEWS

Pleasanton Elementary Principal Dave Thomas announced Monday night at the USD 344 Board of Education meeting that fifth and sixth grades will begin a new compartmentalized school model in the 2018-2019 academic year. To see the full article, check out this week's edition of... [More]

A business - which began with a room full of dissenting neighbors when they were present to hear a conditional use permit issued to Kevin Luetjen dated April 18, 2016 to operate a rock quarry/logging and mulching operation at Snowhill Rock of Pleasanton - lasted a year before... [More]

Bob Guilfoyle and Craig Wilbert, representatives of Craw-Kan Telephone Cooperative, appeared before the Pleasanton City Council at their meeting on Monday, May 7, to brief the city on their upcoming fiber optic installation project in Pleasanton. Wilbert told the council the... [More]
More News
SPORTS

The Jayhawk golf team hosted their home golf invitational on April 26 at Sugar Valley golf course. The Hawks continue to have a great season and won their home tournament with a score of 356. The Hawks were followed by Southern Lyon County, 372, Burlington, 392, West Franklin,... [More]

The Pleasanton baseball and softball teams continued to grow as a team and as a program this past week as they faced league foes Crest and Chetopa. Both the baseball and softball teams traveled to Crest on April 23 to face the Lancers. The boys split against Crest, winning the... [More]
More Sports
COMMUNITY

Joe Summers, Centerville, won first place in the sculpture category in the 39th annual Neosho Valley Spring Art Exhibit at the Chanute Art Gallery, Chanute, with a ceramic sculpture entitled "Of the Bird Man Tribe." To see the full article, check out this week's... [More]

In 1874 my great grandfather, Asel Wright, bought 240 acres of unimproved land from W.B. Scott, the founder of the town of Oakwood. Great Granddad moved from Sycamore, Ill., to Linn County in 1875. At that time the town of Blue Mound was located 1 1/2 miles west and 1 1/2 miles... [More]

Celebrate Recovery is an addiction recovery program that operates through the La Cygne Christian Church. It began in August 2015 and is organized and operated by Steve and Carolyn Haupt, along with two other couples – all members of the church – and meets from 7-9... [More]
More Community