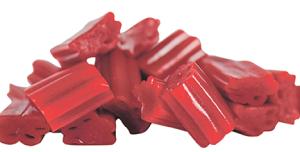 Synthetic dyes are used as colorants in many of the foods we ingest, but until recently no one had ever looked at the connection between those synthetic dyes and behavioral issues.
In 2018, the California legislature funded a report that contained conclusions linked to the results of 27 clinical trials in children that were conducted across four continents over the last 45 years along with animal studies, and research into just how dyes exert their behavioral effects.
Numerous studies have been conducted that have shown food dyes can negatively impact and worsen behaviors, especially in children; yet, despite this, the connection between food dyes and behavioral issues is still largely considered inconclusive, especially in the United States.
In the U.S., the most commonly used dyes are synthetics, in particular FD&C Red #40, Blue #1, Yellow #5 and Yellow #6.
Red dyes in particular have been found to be most commonly associated with aggressive and impulsive behavior in children.
To see the full article, check out this week's edition of the Linn County News or check out the online version here
COMMUNITY

Have you ever watched as your child's mood seemed to "flip" and they suddenly went from mellow to maniac? Or perhaps you have watched as they grew and wondered from time to time if they have ADHD but yet their symptoms aren't consistent enough to have... [More]

Thursday, Dec. 1 * Pleasanton Elementary Winter Concert - Art Show in the south gymnasium begins at 6:30 p.m. concert in the north gymnasium at 7 p.m. Saturday, Dec. 3 * Judging begins on the Prescott Christmas Lights and Decorating Contest and will run through... [More]

For many in the La Cygne area, the community Thanksgiving Dinner is an opportunity to reconnect with folks they don't see every day; to visit and catch up with friends they haven't seen in awhile. This year meant just that for many who attended the event since the... [More]
More Community
NEWS

In a sentencing hearing set for Friday, Dec. 2, Robert Woody III appeared in Linn County District Court in front of Judge Andrea Purvis, but instead of sentencing being handed down, the defense requested a continuance. Defense counsel Craig Cole noted his client had just brought... [More]

Discussions at Monday's Linn County Commissioner's meeting turned to the landfill issue and the fact that, as it currently sits, the landfill is only a year and half out from closing. During Monday's discussions, Linn County Public Works Administrator Shaun... [More]

Charges amended to one count of leaving the scene of an accident James Rocky Allen appeared in Linn County District Court on Tuesday, Nov. 29 for what was slated to be a preliminary hearing in case LN-2020-CR-000240 in which he was charged with second degree murder;... [More]
More News
SPORTS

The Prairie View wrestling team traveled to Pleasant Hill on Dec. 2 and 3 to compete in the Steve Leslie Invitational. The boys' team had three wrestlers place in the top four while the girls' team had two wrestlers place in the top four. Kimmy Eastwood wrestled... [More]

Pleasanton basketball teams began their season Friday with a split varsity decision at Prairie Village-Kansas City Christian (KCC), the girls winning 39-19 while the boys took a 60-31 loss. Both teams now have two games upcoming at this week's early-season round-robin... [More]
More Sports