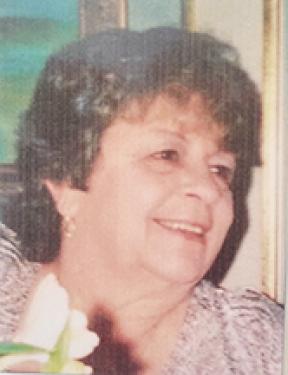 Linn County News
Published Sept. 14, 2022
Carole was born on June 5, 1944, to Ervin Grauel and Eleanor Orr.
She is preceded in death by her parents; son Rob McDaniel; and daughter Cheri Hall.
Carole is survived by her husband Joe Cauthon; daughter Angela McDaniel Bricker; son Tracy Cauthon; numerous grandchildren and great-grandchildren; and three sisters.
She leaves behind many friends from the La Cygne community.
Service will be Sept. 17, 2022, 11 a.m., at the Wall Street Church, 9756 W. 1000 Road, Mound City, Kan.
Memorial donations can be made to Wall Street Church, Mound City, KS, c/o Dengel & Son Mortuary-Crematory, 305 N. Pearl, Paola. www.dengelmortuary.com.
OBITUARIES

Linn County News Published Sept. 28, 2022 James Randel "Randy" Leach, age 58, Mound City, Kan., passed away Sunday, Sept. 25, 2022. He was born in Iola, Kan., on Jan. 15, 1964, the son of James Paul and Sharon Leigh(Henson) Leach. He attended grade school... [More]

Linn County News Published Sept. 28, 2022 Kristina Dawn Weers-Colin, 42, of Parker, Kan., passed away Thursday, Sept. 22, 2022, at Advent Health Medical Center, Shawnee, Kan. Graveside services will be held at 11 a.m., Thursday, Sept. 29, 2022, at Bucyrus Cemetery, Bucyrus,... [More]

Linn County News Published Sept. 28, 2022 Norma Jane Johnson Surbaugh, age 80, of La Cygne, Kan., passed away on Monday, Sept., 26, 2022, in Louisburg, Kan. She was born the only child of Norman Everett and Alberta Frances Reed Johnson on Jan. 19, 1942, at the Trinity... [More]
More Obituaries
View All Obituaries
NEWS

General mid-term election, ballot set for Nov. 8 Advance voting will begin Oct. 25 and precinct polling locations will be open from 7 a.m-7 p.m. Nov. 8 for this year's mid-term general election. Oct. 18 is the in-person, online, and postmark if by mail deadline... [More]

During their meeting on Oct. 3, the Mound City Council discussed several water bill issues. The lead discussion was the water bill at 619 Main. City Clerk Shelby Murray stated that the property owner had rented it out and the tenant had left a bill of almost $500 and the owner... [More]

UPDATE: The original number for Linn County Veterinary Clinic has been restored. The staff there thanks everyone for their patience. The phone number for Linn County Veterinary Clinic has been compromised and they are awaiting new service. In the meantime,... [More]
More News
SPORTS

After the Jays' first loss of the season to Olpe last week, the Jays got back on track with a dominant performance against Southeast Cherokee. Pleasanton hosted Southeast on Sept. 30 for their Homecoming and had zero problems with the Lancers as they won the... [More]

The Prairie View football team hosted Girard on Sept. 30 for a district game against a very good Girard team. The Buffalos were outmatched by the Trojans and lost the game 41-8. Girard established their dominance early with a 21 point first quarter. The Trojans scored on... [More]
More Sports

OBITUARIES POLICY
• May be mailed, e-mailed, faxed or hand delivered.
• Must be received by 9 a.m. on Tuesday morning in order to appear in that week's edition.
• Full obituaries submitted by individuals are required to be paid in advance.
• Obituaries submitted by funeral homes will be billed to the funeral home.
• Cost: $30 for 300 words or less. Each additional word over 300, 10¢. Photograph $5.
Call Barbara at 913-352-6235 or e-mail linncountynewsreporter@gmail.com