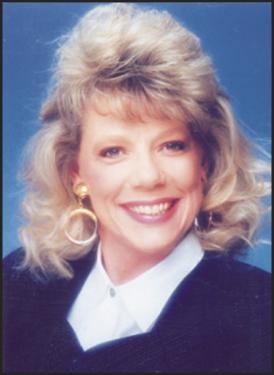 The loving hand of God has gently cradled our Jackie and taken her to prepare for our glorious reunion in heaven. Jacqueline Sue "Jackie" Harris Norris, 64, Branson, Mo., and Blue Mound, Linn County, Kan., passed away Friday, Aug. 28, 2015, at her Branson home due to cancer. She was born Nov. 2, 1950, at the family farm near Blue Mound, the daughter of Warren K. and Julia Mary Gotheridge Harris.
She graduated from Blue Mound High School in the Class of 1968. She then attended Fort Scott Community College and graduated from the American Institute of Banking and the Missouri Auction School.
She was a member of the Tri Lakes Board of Realtors, Missouri Association of Realtors and the National Association of Realtors. She was a dedicated realtor with ERA Table Rock Realty in Branson, Mo., for 20 plus years. She was a bright light who quickly rose to fame once she entered the real estate business and became a consistent top producer for several years due to the love of her career. Jackie loved the challenge of working the competitive home industry and finding just the right home for her client. More than anything, though, she always wanted to be known as being more than fair to all those she came in contact with. She always attempted to make a difference, not only to her customers, whom she became friends with, but also to everyone who worked around her. She was full of life, funny, focused and had a very quick wit and humor. To those who had the pleasure of knowing her personally, she was much loved for willingness to share her knowledge to any new realtor or anyone who would ask. She was very passionate about her business and her clients and set a high standard for customer service. Prior to her real estate career she was in banking in Ponca City, Okla., Santa Maria, Calif., and Houston and Dallas, Texas and rose from teller to Vice President.
Jackie despised the "Can't Do" attitude as she was a "doer" and would do her best to overcome most obstacles that got in her way. She was an avid Kansas State University sports fan, and loved to decorate her homes in unexpected ways. She dearly loved her family and friends and rarely met a stranger. She loved practical jokes from time to time, her quick smile and wit were continual, and she loved to entertain her family and friends. She also had a great love for animals and the less fortunate.
She married twice, first to David S. Huber and later to Frank D. Norris. She was also a member of the Blue Mound United Methodist Church, Order of Eastern Star, active Blue Mound High School alumni member and former officer and president of Cozy Cove Homeowners Association where she lived for many years in Branson, Mo.
Jackie goes to meet her father, Warren; grandparents, John and Beulah Harris, and Daniel and Lula Gotheridge; and great-nephew Jaden Terry.
She is survived by her mother Julia Mary Harris; beloved older brother, Denny Harris; niece, Angie Terry; great-nephews, Brandon and Austin Terry; and great-niece Jenna Terry.
Funeral service will be held at 10:30 a.m. Wednesday, Sept. 2, 2015 at the Blue Mound School. Burial will be in the Sunny Slope Cemetery.
Memories are one of the most important treasures we share and she was known for her hospitality and generous spirit welcoming so many to her home for so many special events. Therefore, visitation, lunch and a time to fellowship will be held at the school after the graveside committal. Please all attend as these were "Jackie's wishes." The family suggests contributions to the Blue Mound Cemetery Improvement and Beautification Fund or Hospice Compassus, c/o Schneider Funeral Home, Box J, Mound City, KS 66056. Online condolences for the family may be left at www.schneiderfunerals.com. Arrangements: Schneider Funeral Home and Crematory, Mound City Chapel.
OBITUARIES

Linn County News Published March 29, 2023 Debra Dale Wolf, age 68, Linn Valley, Kan., passed away Wednesday, March 22, 2023. Graveside funeral service will be held 2 p.m. Wednesday, March 29, 2023, at the Trading Post Cemetery. Memorial contributions... [More]

Linn County News Published March 29, 2023 Jessica Erin Cox, beloved daughter, and granddaughter, passed away at her home in Lawrence, Kan., March 20, 2023. Jessica was born Nov. 15, 1979, at the University of Kansas Medical Center. She was a graduate of Shawnee... [More]

Linn County News Published March 29, 2023 Larry Ray Oliver, age 69, Pleasanton, Kan., passed away on Wednesday, March 22, 2023. Funeral service will be at 6 p.m. on Saturday, March 25, 2023, at the Schneider Funeral Home and Crematory, Pleasanton Chapel. Visitation... [More]
More Obituaries
View All Obituaries
NEWS

Governor Laura Kelly issued a verbal declaration of disaster emergency this morning, March 31, due to the potential for wildland fires and severe storms in the state. The declaration will allow the state to preposition assets for a quicker response to any fires... [More]

During the latter part of the meeting on Monday, March 27, Linn County Commissioners discussed the walk-through on Wednesday, March 22 at the former Memaw's Kitchen located at 6th and Main Streets in Pleasanton. Economic Development Director Jessica Hightower read notes... [More]

"Positive ramifications" for the city Following a 15-minute legal session called by Linn Valley Mayor Cindy Smith at their Monday meeting, the mayor announced a preliminary agreement with Rural Water District #1 for water rights in Linn Valley. Smith... [More]
More News
SPORTS

The Prairie View Buffalos competed in the State Powerlifting meet on March 25. The meet had 285 total lifters and the Buffalos took 16 boys and nine girls to the event. Prairie View had two lifters place second in their respective weight divisions at the meet. Rhett Jackman,... [More]

The Jayhawk baseball and softball teams opened their 2023 season at home against Southeast Cherokee on March 27. Both softball and baseball teams played a double header and the boys split while the girls swept the Lancers. Baseball won their first game 3-0 but lost the second... [More]
More Sports

OBITUARIES POLICY
• May be mailed, e-mailed, faxed or hand delivered.
• Must be received by 9 a.m. on Tuesday morning in order to appear in that week's edition.
• Full obituaries submitted by individuals are required to be paid in advance.
• Obituaries submitted by funeral homes will be billed to the funeral home.
• Cost: $30 for 300 words or less. Each additional word over 300, 10¢. Photograph $5.
Call Barbara at 913-352-6235 or e-mail linncountynewsreporter@gmail.com