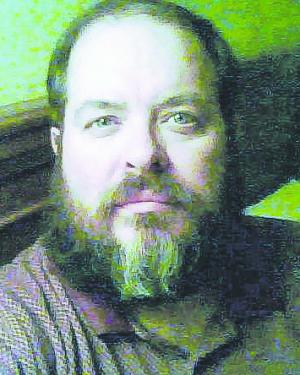 Kenneth Dale Roberts
05-08-1956 to 10-09-2019
Linn County News
Published Oct. 16, 2019
Kenneth Dale Roberts, age 63, a resident of Fort Scott, Kan., passed away unexpectedly Wednesday, Oct. 9, 2019, at his home. He was born May 8, 1956, in Fort Scott, the son of Kenneth Ray Roberts and Joanne Lloyd Roberts.
Dale attended school in both Fort Scott and Pittsburg and graduated from the Pleasanton High School.
He married Cynthia Ann Hickman on April 8, 1983, at Miami, Okla.
Dale worked for Ward-Kraft in Fort Scott for 15 years. He later served as vice president of Ross Martin and Corporate Express, a printing company based in Tulsa, Okla. Dale and his wife later owned and operated Comfort Keepers, an in-home care service in Owasso, Okla.
Following retirement, Dale and his family returned to Fort Scott. He enjoyed woodworking as well as hunting, fishing and traveling. He was a member of the Grace Baptist Tabernacle.
Survivors include his two children, Brett Roberts and Danielle Roberts, both of Fort Scott; his mother and stepfather, Joanne and Ralph Bradley, of Cottonwood Falls, Kan.; two brothers, Kevin Roberts, of Pleasanton, Kan., and Kurt Roberts, of Cottonwood Falls; and a sister, Penny Talmage, of Ottawa, Kan. Also surviving are his father-in-law, Herb Hickman, of Pittsburg, Kan.; and a close family friend, Matt Nelson, of Owasso.
His wife, Cynthia, preceded him in death on June 17, 2015. He was also preceded in death by his father, Kenneth Ray Roberts; an infant brother, Scott Roberts; and his mother-in-law, Shirley Hickman.
Following cremation, Rev. Paul Rooks will conduct a memorial service at 10:30 a.m. Monday, Oct. 21, at the Grace Baptist Tabernacle in Fort Scott. A graveside service will be held at 2 p.m. Monday, Oct. 21, at the Highland Park Cemetery in Pittsburg.
Memorials are suggested to the Grace Baptist Tabernacle and may be left in care of the Cheney Witt Chapel, 201 S. Main, P.O. Box 347, Fort Scott, KS 66701. Words of remembrance may be submitted to the online guestbook at cheneywitt.com.
OBITUARIES

Linn County News Published Dec. 8, 2021 Lawrence "Burt" Burton Holt, 80, of Lenexa, Kan., passed away on Dec. 1, 2021. Burt is survived by his wife, Sandra, and stepson, Curtis (Shelli); son, Dalton (Sherri), grandson, Tyler, and granddaughter,... [More]

Linn County News Published Dec. 8, 2021 Patricia Pauline (Holt) Ratliff, 79, of Cameron, Mo., passed away Nov. 24, 2021. She was born Aug. 3, 1942, in Kansas City, Kan. She married Clifton Ray Ratliff on March 17, 2001, in Turney, Mo. Patricia is... [More]

Linn County News Published Nov. 24, 2021 Kristina Diane Roth, age 43, of Hesston, Kan., entered her heavenly home on Sunday, Nov. 21, 2021. Kris was born March 11, 1978, the daughter of Robert (Bob) and Diane Burnett in Garnett, Kan., and lived with her family in... [More]
More Obituaries
View All Obituaries
NEWS

Going through bills at their Monday County Commission meeting, the commissioners approved two claims in the amount of $14,409.41 and $318,935.17 but questioned a bill in the amount of $7,500 paid last week to Debrick Truck Line of Paola for shipping an MRAP (Mine-Resistant Ambush... [More]

Republican candidate for state treasurer, state Sen. Caryn Tyson of rural Parker has received national recognition as legislator of the year for her leadership and work on Property Tax Transparency, Senate Bill (SB) 13. Tyson researched and led an effort in Kansas to stop automatic... [More]

Former Pleasanton City Council member Ginger Neal-Cox, 203 E. Fourth St., appeared before the Pleasanton Council Monday evening to inform them of an aggressive dog that bit her daughter in November and asked that the aggressive dog ordinance be stiffened. She said that on Nov.... [More]
More News
SPORTS

The Pleasanton basketball teams started their season on Dec. 3 with a home game against Kansas City Christian (KCC). The girls fed off a good defensive performance to win their game 36-18. KCC was too much for the boys, however, as they lost their game 70-35. The girls'... [More]

Jayhawk-Linn basketball teams lost competitive games in their season openers Friday at Cass-Midway, Mo. How each varsity team reached its final verdict, however, came from a different angle. Down by as many as 12 points halfway through the second quarter, the Lady Jayhawks... [More]
More Sports

OBITUARIES POLICY
• May be mailed, e-mailed, faxed or hand delivered.
• Must be received by 9 a.m. on Tuesday morning in order to appear in that week's edition.
• Full obituaries submitted by individuals are required to be paid in advance.
• Obituaries submitted by funeral homes will be billed to the funeral home.
• Cost: $30 for 300 words or less. Each additional word over 300, 10¢. Photograph $5.
Call Barbara at 913-352-6235 or e-mail reporter@linncountynews.net