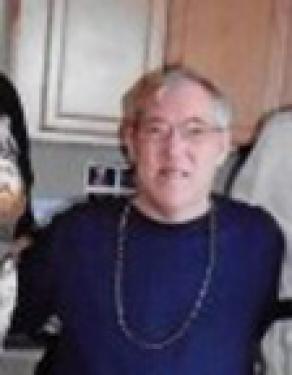 Linn County News
Published March 30, 2022
Lonnie Bruce Buhrle, age 59, Olathe, Kan., passed away Saturday, March 26, 2022. He was born on Jan. 10, 1963, in Butler, Mo., the son of Lawrence Buhrle and Glenda Dudley. He worked at Hardee's as a host. He was active in Special Olympics. He enjoyed attending dances, shopping and going to movies. He was a man always on the go.
He was preceded in death by his father, Lawrence. Lonnie is survived by his mother, Glenda Dudley; a brother, Doug Dudley (Candy); nephews, Adam and Brandon; nieces, Allison and Lucy; maternal aunt, Brenda Lee Newsome; maternal uncle, Roland Dudley; two paternal aunts, Carol Buhrle and Karen Watts; and extended family and friends.
Funeral service will be 2 p.m. Wednesday, March 30, 2022, at the Schneider Funeral Home and Crematory, Pleasanton Chapel. Memorial contributions are suggested to Kansas Special Olympics. Online condolences can be left at www.schneiderfunerals.com.
OBITUARIES

Linn County News Published Oct. 11, 2023 Our dear father, Victor Gene Clark, passed away at his home in Mound City, Kan., on Monday, Oct. 2, 2023. Vic was 85 years old. Vic was born in Medicine Lodge, Kan., on Aug. 23, 1938, to parents Mary Jane (Sharp)... [More]

Linn County News Published Oct. 11, 2023 On the afternoon of May 28, 2023, LaVerne C. Nelson (nee Smith), with her steadfast daughter Renee' by her side, succumbed to the ravages of dementia just a few weeks shy of her 88th birthday. This determined woman... [More]

Linn County News Published Oct. 4, 2023 Vanetta Carol (Hardy) Sabine passed away peacefully at Freeman Hospital in Joplin, Mo., at 5:42 a.m. on Friday, Sept. 29, 2023. She was born June 27, 1944, in Garnett, Kan., to William Orland and Ella Bernice "Margaret"... [More]
More Obituaries
View All Obituaries
NEWS

2-0 vote occurs after Commission chairman departs Linn County commissioners have agreed to return comprehensive-plan solar farm regulations to its Planning and Zoning (P&Z) board for further consideration that will include a yet-to-be-determined open-hearing public... [More]

The Pleasanton Council's normal every-other-week meeting began with a sales tax initiative hearing so patrons could ask questions of the council concerning the one-cent sales tax proposal coming on November's ballot. No questions were asked from the small crowd;... [More]

Celebration theme is "Back to Our Roots" The annual General Pleasonton Days celebration is set for this coming Saturday and Sunday and in many ways is stepping back. The theme for this year's event is "Back to Our Roots" and with that... [More]
More News
SPORTS

Prairie View's Buffalos have put Class 3-A, District 2 football on notice. They are in it to win it. In the shadow of their own goal posts thrice in the first half, the Buff defense each time held Girard from scoring and ignited a 21-0 road win over the district-favorite... [More]

The Pleasanton football team traveled to Cherokee on Sept. 29 to play Three Rivers League foe Southeast Cherokee. Pleasanton had no problems with the Lancers as they won the game 42-6. The Jays scored a total of six touchdowns on Cherokee. The first touchdown was a 27 yard... [More]
More Sports
OBITUARIES POLICY
• May be mailed, e-mailed, faxed or hand delivered.
• Must be received by 9 a.m. on Tuesday morning in order to appear in that week's edition.
• Obituaries submitted by funeral homes will be billed to the funeral home.
• Full obituaries submitted by individuals are required to be paid in advance.
• Cost: $40 for 300 words or less. Each additional word over 300, 10¢. Photograph $5.
Call Barbara at 913-352-6235 or e-mail linncountynewsreporter@gmail.com
View Legals for Free