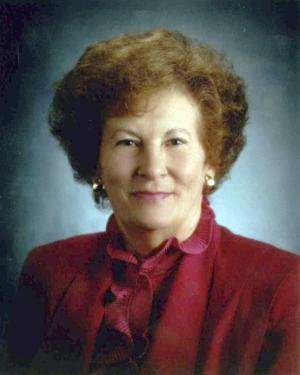 Linn County News
Published Feb. 21, 2018
Mary Elizabeth Stoughton, age 95, a resident of Fort Scott, Kan., formerly of rural Mapleton, Kan., died Sunday, Feb. 18, 2018, at Country Place Living in Fort Scott. She was born Jan. 16, 1923, in rural Bourbon County, the daughter of Nixon and Eula Hutcherson Blair.
She married Ellis Stoughton. He preceded her in death on Nov. 24, 2011.
Mary worked for the U.S. Postal Service in Mapleton, Redfield and the Devon office until its closing. She then transferred to Fort Scott until her retirement.
She enjoyed playing cards, bingo, bowling tours, fishing, crafts and antique auctions. She played the organ at church for many years, lastly the Mapleton Methodist Church. She was a member of Eastern Star.
Survivors include a daughter, Karen Sue Peery and husband Ed, Mapleton; grandchildren Kristian Fowler and husband Sid with sons Wyatt Ellis Fowler and Jesse Lee Fowler, Olathe, Kan., Andy Peery, Grove, Okla., and children Ian Peery and wife Brandee with son Barrett, Mapleton, and Andrea Peery, Joplin, Mo., Susan Bancroft and husband Adam with children Bailie Elisabeth Brown, Gunnar Joe Brown, Allie Nacole Brown and Kynleah Claire Bancroft, Fort Scott, Matt Martin, Fort Scott, Troy Stoughton and children Laura Wray, Pittsburg, Kan., and Sabra Stoughton, Fort Scott, Drew Stoughton, Mapleton, Amy Stoughton and daughter Jandyn Stoughton, Fort Scott, and Christina Logue and husband Jason with children Brayden and Emma of Ohio. Besides her husband, she was preceded in death by sisters Wilma Kendrick Slick and Betty Nethercot; five brothers James, Marion, John, Robert and Warren Blair; and a son, James Raymond Stoughton.
Pastor Joe Perkins conducted funeral services on Tuesday, Feb. 20, at the Cheney Witt Chapel, Fort Scott. Burial followed in the West Plains Cemetery, Fort Scott.
Memorials are suggested to support Alzheimer's research by contributing to KU Endowment – Alzheimer's Research, sent in care of the Cheney Witt Chapel, P.O. Box 347, 201 S. Main, Fort Scott, KS 66701. Words of remembrance may be submitted to the online guestbook at cheneywitt.com.
OBITUARIES

Linn County News Published Aug. 4, 2021 Lela Aleane Sharp, age 100, of Fontana, Kan., passed away Wednesday, July 28, 2021, at her home. Funeral services were held Tuesday, Aug. 3, 2021, at Dengel and Son Mortuary, 305 N. Pearl St., Paola, Kan., 66071, with... [More]

Linn County News Published July 28, 2021 James Allen Johnson, age 72, of Pleasanton, Kan., passed away on Saturday, July 24, 2021, at the University of Kansas Medical Center in Kansas City, Kan., after a brief illness. Allen was born on July 7, 1949, at Moran, Kan.,... [More]

Linn County News Published July 28, 2021 Farmer boy, Johnnie Leon Giffin, loving father and husband of 58 years, went to Heaven on July 22, 2021. His funeral Mass will be at Prince of Peace Catholic Church at 10 a.m. Wednesday, July 28, 2021, Johnnie was born June... [More]
More Obituaries
View All Obituaries
NEWS

Appearing at the tail end of the County Commissioners meeting on Monday, County Attorney Burton Harding was questioned by them concerning his employee, the hours he works and the court backlog of cases. Harding stated on clearing the court case backlog that what he thought... [More]

(Victim and family of victim's name have been withheld to protect the victim.) A case that was filed in Linn Valley April 28, 2020, which occurred over the Easter weekend of April 12, 2020, continues today, but without the aid of a victim advocate for the rape... [More]

Given previous credit, most time is already served Robert Joseph Brierley has received consecutive 12-month sentences for crimes committed in 2019. At Brierley's sentencing July 20 in Linn County District Court, Geoffrey W. Clark, judge pro tem, issued the... [More]
More News
SPORTS

Kyle Carstens, a Fontana native and 2006 Prairie View graduate, is ready to compete in the Linn County Fair and Rodeo's Outlaw Truck & Tractor Pull taking place on the evening of Aug. 8. Carstens just recently started competing with tractors in pulling events but... [More]

The Fifth Annual Catfish Tournament was held at Pleasanton East Lake on the evening of July 16. The tournament started that evening and ended around 3 a.m. the next morning. Qualifying fish had to be at least 15 inches long. The tournament featured 52 participants, and a total... [More]
More Sports