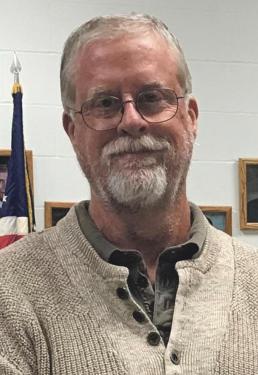 Linn County News
Published Jan. 12, 2022
Stephen Douglas Suddock, 69, beloved husband, father and grandfather, passed away Saturday, Jan. 8, 2022, at his home near Clonmel, Kan.
Doug, as he was affectionately known, was born Oct. 21, 1952, in Lawrence, Kan., to Hunter Ray Suddock and Wilhelmina "Billie" Rose (Troll) Suddock. By the time he was in junior high, his family moved to Pleasanton, Kan. There, Doug graduated as the class president for the class of 1970 at Pleasanton High School. Later, he would attend Ft. Scott Community College and Pittsburg State University.
As a son of a KCP&L lineman, Doug's careers headed in a similar direction and included a city inspector of Pittsburg and as an electrical engineer at TEC Systems and Air Products in Wichita. Later he was employed at Vulcan Chemicals before establishing his own consulting business. In 2012, Doug returned to electrical engineering for the current day Oxy Chemicals.
While living in Pittsburg, he met and married the love of his life, Patricia "Trish" Marie (Nelson) McMillin. Doug and Trish moved to Conway Springs, Kan., shortly after where they became loved members of the community.
While the years with his family fell short, his years here were well spent. Doug turned hobbies into passions. His inquisitive nature meant learning new and traditional ways to expand on things such as wine making, gardening, woodcrafting and herbal remedies. Of these the last few years, Doug loved making woodcrafted gifts for friends and family and teaching others the healing benefits of natural cures. He was well-known for his extensive, diverse knowledge and for his dry wit.
Doug was also very involved in his Catholic faith and loved sharing it with others. He led others into the church through the CCD program. He reached the level of 4th Degree Knight in the Knights of Columbus and served as district deputy for a period of four years.
Doug was preceded in death by his parents.
He is survived by his wife Trish Suddock; daughter Heather Dressler (Eddie) of Kansas City, Mo.; son Drew Suddock of Haysville, Kan.; stepsons Jeffrey McMillin (Amanda) of College Station, Texas, and David McMillin (Mary Otte) of Memphis, Tenn.; siblings Debra Maki (Alan) of Austin, Texas, David Suddock (Janet), Denise Wilkerson (Terry), all of Olathe, Kan., and Kristi Suddock (John Paul Gaconnier) of Evant, Texas; grandchildren Dustin, Dianna, Grace, Jaeden, Landon, Tysen, Easton, Orin and Alice; and a number of nieces and nephews.
Rosary will be at 7 p.m. Thursday, Jan. 13, 2022, and the Funeral Mass will be celebrated at 10:30 a.m. Friday, Jan. 14, 2022, both at St. John the Evangelist Catholic Church, Clonmel, Kan. Interment will follow in St. John Cemetery, Clonmel. Arrangements are by Ebersol Mortuary, Conway Springs. Online condolences and guest book are available at www.ebersolemortuary.com.
A memorial has been established to the St. John the Evangelist Catholic Church Building Fund, 18630 W. 71st St. So, Viola, Kan. 67149 and to Home Health and Hospice of Kansas.
OBITUARIES

Linn County News Published Jan. 26, 2022 Douglas Leonard Whitcraft, son of the late Donald Francis Sr. and Bernice Rose (Benson) Whitcraft, was born on Dec. 5, 1958, in Cleveland, Mo., and began his eternal journey with his Lord and Savior, Jesus Christ, on... [More]

Linn County News Published Jan. 26, 2022 Sandra Louise "Sandy" Hagman, age 80, Mound City, Kan., passed away Friday, Jan. 21, 2022. Funeral service will be 2 p.m. Wednesday, Jan. 26, 2022, at the Schneider Funeral Home and Crematory, Mound City... [More]

Linn County News Published Jan. 26, 2022 Kathryn N. Kite McGee, age 92, Centerville, Kan., passed away, Jan. 18, 2022, at the Residential Living Center in Garnett, Kan. Kathryn was born, June 7, 1928, the daughter of Chester and Velma (Lee) Kite,... [More]
More Obituaries
View All Obituaries
NEWS

Property involved is at Industrial Park La Cygne has annexed 12.5 acres of Linn County property. At their regular meeting last Wednesday, Jan. 19, the city's council voted 4-0, with Thomas Capp not present, to adopt Ordinance No. 1498 that makes the Industrial... [More]

Question comes with recusal of council member on wife's contract The first meeting of the year was held On Jan. 3 with three Pleasanton council members present: Joe Whitaker, Jake Mattingley and Melanie Staton. As recorded in notes from that meeting in the Jan.... [More]

Defendant may be on 160 acres, but no driving A Parker man charged with the second-degree vehicular murder of his mother will be allowed to access a 160-acre contiguous square residential plot in Franklin County as part of a bond condition. At a state's motion... [More]
More News
SPORTS

The Pleasanton basketball teams hosted their Midseason Tournament this past week as six teams competed: Pleasanton, Jayhawk, Osawatomie, Oswego, Northeast (Topeka) and Heritage Christian. The Jays started on Jan. 17 against Jayhawk. The girls won their game 47-17 while the... [More]

Prairie View's boys' and girls' basketball teams traveled to Uniontown this past week to compete in the Kenny Holt Memorial Tournament. The tournament featured four teams, Uniontown, Prairie View, Kansas City Christian (KCC) and Altoona Midway. Both the boys'... [More]
More Sports

OBITUARIES POLICY
• May be mailed, e-mailed, faxed or hand delivered.
• Must be received by 9 a.m. on Tuesday morning in order to appear in that week's edition.
• Full obituaries submitted by individuals are required to be paid in advance.
• Obituaries submitted by funeral homes will be billed to the funeral home.
• Cost: $30 for 300 words or less. Each additional word over 300, 10¢. Photograph $5.
Call Barbara at 913-352-6235 or e-mail linncountynewsreporter@gmail.com