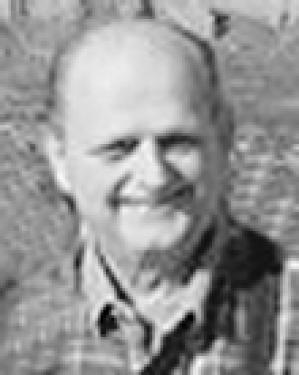 Tom R. Van Sickle, age 79, died Sunday, July 3, 2016, at the Nottingham Health and Rehabilitation Center in Olathe, Kan. Tom was born June 22, 1937, in Vernon County, Mo., the son of Vincent and Welcome Hinderliter Van Sickle.
He was a graduate of Fulton High School. He was one of four 4-H delegates who represented Kansas at the National 4-H Conference held in Washington, D.C., in 1956.
Tom attended Baker University for two years prior to transferring to Kansas University and graduating with a BA degree in political science in 1959. While at both Baker University and KU, he was a member of the Delta Tau Delta fraternity.
Tom married Suzanne Galvin in 1964 at Lima, Ohio. Following 25 years of marriage, they later divorced.
Following that divorce he spent 19 years with his life partner Georgina Hunter. She preceded him in death.
He graduated from the Washburn School of Law with a JD degree in 1966. He was admitted to the Kansas Bar that same year. In 1967, Tom, along with Larry Nuss, formed the legal partnership of Van Sickle and Nuss Law Firm in Fort Scott. The firm continues today as Nuss and Farmer.
Tom was the youngest person elected to the Kansas Legislature as a state representative in 1958. While in the Kansas House of Representatives, Tom drove Roland Hyle, George Bainum and himself to Washington, D.C., for a week to present to the Kansas congressional delegation the idea of making a national historic site of the remains of the old fort. Their most important contact was with Joe Skubitz, then administrative assistant to Senator Andy Shoeppel. Tom was elected as Kansas state senator for three terms to represent this district in 1960, 1964 and 1968. While a member of the state senate, Tom led the successful debate to maintain U.S. Highway 69 status as part of the Kansas freeway system and prevented it from becoming a turnpike. He was elected Kansas state treasurer for one term in 1972. Tom ran twice for Kansas attorney general. He lost the primary the first time and lost the general election the second time. He was always active in the Republican Party having served as the executive secretary of the Young Republican National Federation and later the chairman of that organization. He was the Republican delegate for the United States to the New Iran Party, Tehran, Iran, in 1967. He was an alternate delegate for the United States to the meeting of UNESCO, Paris, France, in 1970. In 1960, he served as the chief page for the Republican National Convention. He was the assistant field director for the Draft Goldwater Committee and the assistant floor manager for the Goldwater for President Committee at the Republican National Convention in 1964.
Upon moving to Arizona, Tom continued to be active in politics. He served as the chairman of the Arizona Committee for Ronald Reagan for President in 1979–1980. He was an Arizona delegate to the Republican National Convention held in Detroit in 1980. He was the field director for Reagan for President in both Arizona and Hawaii in 1980. Tom was a guest at the White House state dinner for the Pakistan president in 1985.
While living in Arizona, Tom was the principal developer of the Scottsdale Industrial Air Park. He developed residential real estate and two strip shopping centers in Sedona, Ariz., and became chairman of Scottsdale's Security Savings and Loan. Tom continued his education by receiving an associate of arts degree in general studies with honors from the Yavapal Community College in 2007. With the Honors Class he was able to spend a week's trip to Prague, The Czech Republic. He was a member for one term of the Board of Trustees of Baker University and delivered the commencement speech for their College of Education on May 22, 2011. He received this honor "In recognition of his contributions and dedication to the public sector and servant leadership." He was a lifetime member of the Kansas University Alumni Association, past member of the Fort Scott Rotary Club and Friends of the Fort. In both Kansas and Arizona, Tom was active in the local chambers of commerce. He served on the board of directors in Fort Scott, Scottsdale and Sedona. He served one year as chairman of the Sedona Board of Directors.
Tom lists as his greatest achievement in life, along with his wife, Suzy, his children. Survivors include one daughter Becky Van Sickle and husband, Fergus Caldicott, Portland, Ore.; three sons David Van Sickle and wife, Lolly, Merrell, Oregon, Wisc., Rob Van Sickle and wife, Liz, Jamaica Plain, Mass., and Matt Van Sickle and partner, Julia Jagersberger, Vienna, Austria; two stepsons Howard Hunter-Patel and wife, Shilpa, Phoenix, Ariz., and Chico Hunter and wife, Jennie, Tempe, Ariz. Also surviving is a brother Gary Van Sickle and wife, Linda, Fort Scott; five grandchildren Henry Merrell-Van Sickle, Charlie Merrell-Van Sickle, Jack Merrell-Van Sickle, Lucy Van Sickle and Mac Van Sickle; and two step-grandsons Neel Hunter-Patel and Orion Hunter; stepmother-in-law, Bertha Badillio, El Paso, Tex.
Tom donated his body to science research at the University of Kansas Medical Center and a memorial service will be held at a later date. Donations in his honor are suggested to the Fort Scott Area Community Foundation Trolley Fund and may be left in care of the Cheney Witt Chapel, 201 S. Main, P.O. Box 347, Fort Scott. Words of remembrance may be submitted to the online guestbook at cheneywitt.com.
OBITUARIES

Linn County News Published March 29, 2023 Debra Dale Wolf, age 68, Linn Valley, Kan., passed away Wednesday, March 22, 2023. Graveside funeral service will be held 2 p.m. Wednesday, March 29, 2023, at the Trading Post Cemetery. Memorial contributions... [More]

Linn County News Published March 29, 2023 Jessica Erin Cox, beloved daughter, and granddaughter, passed away at her home in Lawrence, Kan., March 20, 2023. Jessica was born Nov. 15, 1979, at the University of Kansas Medical Center. She was a graduate of Shawnee... [More]

Linn County News Published March 29, 2023 Larry Ray Oliver, age 69, Pleasanton, Kan., passed away on Wednesday, March 22, 2023. Funeral service will be at 6 p.m. on Saturday, March 25, 2023, at the Schneider Funeral Home and Crematory, Pleasanton Chapel. Visitation... [More]
More Obituaries
View All Obituaries
NEWS

Governor Laura Kelly issued a verbal declaration of disaster emergency this morning, March 31, due to the potential for wildland fires and severe storms in the state. The declaration will allow the state to preposition assets for a quicker response to any fires... [More]

During the latter part of the meeting on Monday, March 27, Linn County Commissioners discussed the walk-through on Wednesday, March 22 at the former Memaw's Kitchen located at 6th and Main Streets in Pleasanton. Economic Development Director Jessica Hightower read notes... [More]

"Positive ramifications" for the city Following a 15-minute legal session called by Linn Valley Mayor Cindy Smith at their Monday meeting, the mayor announced a preliminary agreement with Rural Water District #1 for water rights in Linn Valley. Smith... [More]
More News
SPORTS

The Prairie View Buffalos competed in the State Powerlifting meet on March 25. The meet had 285 total lifters and the Buffalos took 16 boys and nine girls to the event. Prairie View had two lifters place second in their respective weight divisions at the meet. Rhett Jackman,... [More]

The Jayhawk baseball and softball teams opened their 2023 season at home against Southeast Cherokee on March 27. Both softball and baseball teams played a double header and the boys split while the girls swept the Lancers. Baseball won their first game 3-0 but lost the second... [More]
More Sports

OBITUARIES POLICY
• May be mailed, e-mailed, faxed or hand delivered.
• Must be received by 9 a.m. on Tuesday morning in order to appear in that week's edition.
• Full obituaries submitted by individuals are required to be paid in advance.
• Obituaries submitted by funeral homes will be billed to the funeral home.
• Cost: $30 for 300 words or less. Each additional word over 300, 10¢. Photograph $5.
Call Barbara at 913-352-6235 or e-mail linncountynewsreporter@gmail.com