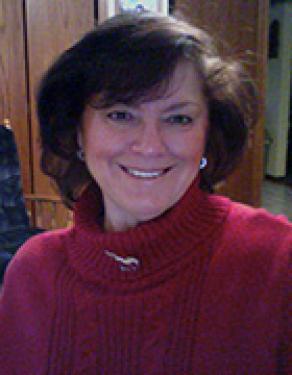 Linn County News
Published July 15, 2020
Barbara Ann Nunnemacher, 69, of La Cygne, Kan., passed peacefully into God's loving arms on July 9, 2020, while in Hospice. She was the loving wife of George Nunnemacher, sharing over 51 years of marriage. Born and raised in the Christmas City of Bethlehem, Pa., she was the daughter of June (Zettlemoyer) Maculesky and the late Stanley J. Maculesky. Barbara was a graduate of St. Luke's Nursing School and worked for many years as a private duty nurse. She later worked as a school nurse and substitute teacher at Bethlehem Area Vo-Tech High School.
A beloved wife and mother, Barbara was a positive person with a contagious smile that could quickly light up a room. She was a giving person and a tireless worker, volunteering for many years at the Leavenworth VA Hospital and area nursing homes and orphanages. As a life member of the Veterans of Foreign Wars Ladies Auxiliary, she was a past president of Lenexa VFW Post No. 7397 Ladies Auxiliary, a past District No. 2 president and served for two years as the State Cancer Chairman for the Kansas VFW Ladies Auxiliary. Barbara loved working with children and, more recently, enjoyed contributing her time and efforts at the La Cygne Library. Barbara was a member of the La Cygne United Methodist Church and loved to sing in the choir. She had a deep, abiding faith in God and so loved her church family.
Barbara had a lifetime love and passion for animals of all kinds, but especially for her horses and her faithful German Shepherds, Tessie, Katie and Hannah. As a young teenager, she worked grooming horses at a local stable in exchange for being able to ride them later in the day. She was known to take in stray animals and nurse wounded ones back to health.
Barbara will be missed and lovingly remembered by George and their sons, John S. Nunnemacher of Austin, Texas, and Thomas A. Nunnemacher of Overland Park, Kan.; and her mother, June, and sisters Janet Holder and Jeanne Bednarik, all of Bethlehem. She was preceded in death by a third sister, Susan Kotze.
A visitation and celebration of Barbara's life will be held at the Schneider Funeral Home, La Cygne, on Saturday, July 18, with visitation from 9:30-11 a.m., followed by a Memorial Service at 11 a.m.
In lieu of flowers, memorial contributions may be made in Barbara's honor to the following:
La Cygne United Methodist Church, 402 Chestnut St., La Cygne, Kan. 66040
Library District No. 2 of Linn County, 209 North Broadway, La Cygne, Kan. 66040
Alzheimer's Association, 3846 West 75th St., Prairie Village, Kan. 66028
OBITUARIES

Linn County News Published April 14, 2021 Cecil L. Fish, 89, Ottawa, Kan., and former longtime Labette County resident, passed away Thursday, April 8, 2021, at his home. Cecil was born the third child to Cecil Paige and Edna (Nickoley) Fish on Dec. 7, 1931, in... [More]

Linn County News Published April 14, 2021 William Michael McMillan, age 60, of St. Joseph, Mo., passed away on Thursday, April 8, 2021. He was born on Aug. 24, 1960, in Kansas City, Mo., the son of William McMillan and Virginia Russell McMillan. He... [More]

Linn County News Published April 14, 2021 Vivian Lucile Bright, age 93, Pleasanton, Kan., passed away on Thursday, April 8, 2021. She was born in La Cygne, Kan., on April 4, 1928, the daughter of Raymond and Leona Dodge Vail. Vivian graduated from... [More]
More Obituaries
View All Obituaries
NEWS

The Mound City Council met by phone for a special meeting on Tuesday afternoon, April 6, for the purpose of determining whether or not to reopen the discussions on the sale of the city lake. During the course of that meeting, the council voted to go forward with the discussions... [More]

Customers are spared a billing shock La Cygne natural gas customers will not feel the burden of a high February supplier invoice. The unanimous decision by its council followed a 15-minute executive session for legal attorney-client privilege at its regular meeting... [More]

New possibilities discussed Linn County Fire Chief Doug Barlet reported to the Linn County Commissioners on Monday, April 12, that he had discussed their request for possible changes to the burn ban policy, and the board had voted 7-0 to make no changes; however, they... [More]
More News
SPORTS

Prairie View got contributions from many sources in their April 6 softball doubleheader sweep of Iola. Wins of 10-3 and 18-8 over the Fillies raised the Lady Buffalos' Pioneer League record to 4-0, 5-0 overall, to begin this week. The team will host a non-league twinbill... [More]

The Jayhawk JV golf team did well last week. On April 5 they traveled to Erie and on April 6 they went to Fort Scott for a tournament hosted by Uniontown. In the Erie tournament they only brought three golfers so they could not place as a team, but at the Uniontown tournament... [More]
More Sports