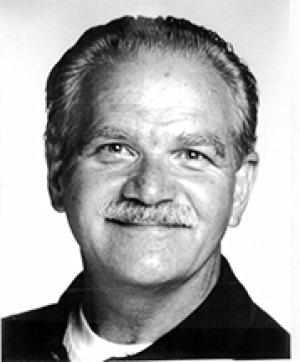 Linn County News
Published March 15, 2023
C. H. Parker, age 80, formerly of Pleasanton, Kan., passed away Monday, March 6, 2023.
C.H. Parker was born into a Kansas family with a history in the early railroads of southeast Kansas. He was the youngest of four brothers all born to a dance instructor mother, Thelma Parker, and grocery store merchant father, Don Parker, of Pleasanton, Kan.
C. H. Parker leaves behind a legacy of what a true gentleman can accomplish in a lifetime. In the Pleasanton High School, he participated in debate, drama, basketball and football. After graduating in 1960, C.H. served in the U.S. Army attaining a rank of 2nd Lieutenant. He received his teaching degree in Theatre/Speech from Pittsburg State University. With that degree he became a young professor of Speech and Theatre at Northeastern State College in Tahlequah, Okla. In 1970, C. H. was accepted into the University of Texas, at Austin, graduate program for an MFA degree in Theatre.
Mr. Parker was with the "Trail of Tears" outdoor drama in Tahlequah, Okla., for several seasons, where he made professional friendships from the east coast theatre scene and eventually lead to his living and working in New York City in 1972.
C.H. went to New York to break into a directing career but found a job at a Broadway gym, where he became a trainer for several Broadway stars including Glynis Johns and Barry Bostwick who performed in the original "Grease" on Broadway. In late 1973, C.H. was asked to be part of a new pilot program in San Antonio, Texas, where urban city youth would be part of a nationally funded program study on Preventive Mental Health. As a charter member of this artistic team of professional arts instructors, Mr. Parker would guide high risk kids into the disciplines required for the arts and to retain those values along with the right amount of self esteem. C.H. devoted seven years to this program which received the national award for Most Outstanding Mental Health Center in the nation. President and Mrs. Jimmy Carter bestowed the honor on the pilot program that proved Preventive Mental Health was a worthwhile endeavor to invest in.
In 1980, C. H. returned to Tahlequah to become a professor of drama at Northeastern State University until his retirement several years ago. While at NSU, C.H became an advisor to various groups including Native American Studies, Muskogee's Country Music Hall of Fame where he became the staging director for the event, getting to work with Oklahoma greats as they were inducted. Carrie Underwood was a student of C.H.'s university staged country western musicals that featured Underwood before her career took off. Joe Sears, the Tony nominated actor/playwright for the "Greater Tuna" series of comedy plays was a student who always claimed Mr. Parker was his mentor for 54 years of professional friendship.
A champion of small town values, C. H. became and lived out the values of his hometown Pleasanton, Kan., never faltering on a devoted life to serving God as a Christian and a doer of good works in God's name. He cared for his mother in his home until she died at the age of 102. Mr. Parker will be laid to rest alongside his Pleasanton, Kan., family.
Funeral service will be 2:30 p.m. on Saturday, March 11, 2023, at the Schneider Funeral Home and Crematory, Pleasanton Chapel with burial following in the Pleasanton Cemetery. Visitation will be held 5 to 7 p.m. Friday, March 10, at the Pleasanton Chapel. Memorial contributions are suggested to Northeastern State University Theatre Department, c/o Schneider Funeral Home, P.O. Box 525, Pleasanton, Kan. 66075.
OBITUARIES

Linn County News Published Nov. 29, 2023 Larry Wayne Miller, age 65 of Pleasanton, Kan., passed away, Sunday, Nov. 26, 2023, in Fort Scott, Kan. A visitation will be held from 5 to 7 p.m., Thursday, Nov. 30, 2023, at the Schneider Funeral Home and Crematory,... [More]

Linn County News Published Nov. 22, 2023 Vernon Earl McGee, 78, resident of Wichita, Kan., passed away at St. Francis Via Christi Hospital on Tuesday, Nov. 7, 2023. He was born at home in Goodrich, Kan., on Oct. 7, 1945, to Earl J. McGee and Jennie Irene (Adams)... [More]

Linn County News Published Nov. 15, 2023 Vicki A. Capp, age 69 of Mapleton, Kan., passed away on Monday, Nov. 6, 2023, at the Olathe Hospice House. She was born the daughter of Frank E. and Claudeane (Shaw) Craig on Aug. 8, 1954, at Fort Lewis, Wash. ... [More]
More Obituaries
View All Obituaries
NEWS

During the Nov. 27 meeting of the Linn County Commissioners, County Counselor Gary Thompson requested a 15-minute executive session for legal matters to review the resolution he had drafted, in response to and to set in place, the moratorium that was decided on by a 2-1 vote... [More]

At the direction of its board of education, Unified School District 362 administration will be seeking information from school districts now utilizing a four-day school week. Hearing at the board's regular monthly meeting Nov. 21 that most districts using the four-day... [More]

Joey McLiney with McLiney and Co., a division of SAMCO Capital, spoke to commissioners on Monday, Nov. 27, noting they are ready to go public on the sale of the bond refinance that was previously approved by commissioners. McLiney noted that they had been waiting to do so in... [More]
More News
SPORTS

The high school football season has concluded and it is time for this year's All County high school football team. This year there were plenty of good players to choose from as all three local teams, Pleasanton, Jayhawk Linn, and Prairie View, had winning seasons. ... [More]

The start of the competitive basketball season is still more than a week away for the three Linn County schools, but across the Missouri state line, the Miami girls' squad has already equaled its on-court victory total from last year. Rebuffing a Hermitage second-half... [More]
More Sports
OBITUARIES POLICY
• May be mailed, e-mailed, faxed or hand delivered.
• Must be received by 9 a.m. on Tuesday morning in order to appear in that week's edition.
• Obituaries submitted by funeral homes will be billed to the funeral home.
• Full obituaries submitted by individuals are required to be paid in advance.
• Cost: $40 for 300 words or less. Each additional word over 300, 10¢. Photograph $5.
Call Barbara at 913-352-6235 or e-mail linncountynewsreporter@gmail.com
View Legals for Free