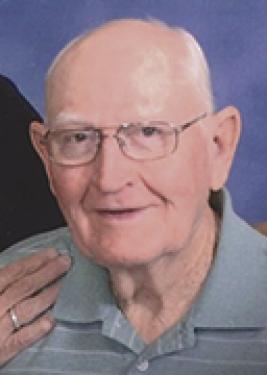 Linn County News
Published July 22, 2020
Charles (Charlie) C. Dunlop, age 79, of Parker, Kan., passed away Friday, July 17, 2020. Charlie was born on May 18, 1941, to Walter Dunlop and Nellie (Long) Dunlop. Charlie graduated from Parker Rural High School in 1959. He was united in marriage to Carolyn Lee Wilson on June 17, 1962. This union was blessed with three children.
Charlie was an entrepreneur who spent his life building an agricultural empire in conjunction with his family. Walter Dunlop & Sons was his first family owned farm with his father and brother Raymond. The Parker Hardware Store and Elevator was purchased in the 1960s with his brothers. In 1965, Walter Dunlop & Sons purchased the land which became the Dunlop Fruit Farm. The Dunlop Fruit Farm served the community and beyond for almost two decades. In the 1980s, Walter Dunlop & Sons was changed to Dunlop Farms, Inc., a family farm that is now seeing a fifth generation of Dunlop farming in Linn County. Charlie spent decades working alongside his father, siblings, children and grandchildren. Farming and family were at the center of his life.
In his free time, Charlie enjoyed a variety of activities. There are many family stories about his prowess during a lively game of pitch, pool or ping pong. Charlie enjoyed fishing in local ponds and even traveled to Canada and Texas to enjoy other fishing venues. Charlie enjoyed hunting and his yearly hunting exchanges with lifetime friends from western Kansas and Colorado. Later in life, Charlie enjoyed gardening and canning with his wife Carolyn and "snowbirding" winters in Texas. Charlie was an avid fan of the Chiefs football, KU basketball and any activity in which his children or grandchildren were involved. He was a passionate supporter of Fox News and sports commentary.
Charlie is preceded in death by his parents; and three siblings, Walter (Gene) Dunlop, Dorothy Dunlop Cox and Dale Dunlop (infant).
Charlie is survived by wife Carolyn; children Douglas, Darin and Dierra – their spouses Pam, Teah and Pete respectively; siblings Raymond and Fern – their spouses Jessie and Roger; 12 grandchildren; and two great grandchildren.
Reception is 3-7 p.m. Wednesday July 22, 2020, at Dunlop Farms. Service will be 10 a.m. Thursday, July 23, 2020, at Parker Methodist Church. Burial will be at Parker Cemetery. Memorials are to the Charles C. Dunlop Agricultural Memorial Scholarship sent c/o Eddy-Birchard Funeral Home, P.O. Box 430, Osawatomie, KS 66064.
OBITUARIES

Linn County News Published April 21, 2021 John William Woodburn, 76, died March 7, 2021 in Baxter Regional Medical Center in Mountain Home, Ark. Graveside services will be held on Saturday, April 24, at 2 p.m. at the Pleasanton Cemetery in Pleasanton, Kan.,... [More]

Linn County News Published April 14, 2021 Cecil L. Fish, 89, Ottawa, Kan., and former longtime Labette County resident, passed away Thursday, April 8, 2021, at his home. Cecil was born the third child to Cecil Paige and Edna (Nickoley) Fish on Dec. 7, 1931, in... [More]

Linn County News Published April 14, 2021 William Michael McMillan, age 60, of St. Joseph, Mo., passed away on Thursday, April 8, 2021. He was born on Aug. 24, 1960, in Kansas City, Mo., the son of William McMillan and Virginia Russell McMillan. He... [More]
More Obituaries
View All Obituaries
NEWS

Linn County News Published April 21, 2021 Floyd Arthur Holmes (or Arthur Floyd Holmes, it was never clear which) passed away peacefully at his residence at Grandwood Assisted Living in Grove, Okla., on Feb. 13, 2021, exactly one month after celebrating his... [More]

The Mound City Council met by phone for a special meeting on Tuesday afternoon, April 6, for the purpose of determining whether or not to reopen the discussions on the sale of the city lake. During the course of that meeting, the council voted to go forward with the discussions... [More]

Customers are spared a billing shock La Cygne natural gas customers will not feel the burden of a high February supplier invoice. The unanimous decision by its council followed a 15-minute executive session for legal attorney-client privilege at its regular meeting... [More]
More News
SPORTS

Prairie View got contributions from many sources in their April 6 softball doubleheader sweep of Iola. Wins of 10-3 and 18-8 over the Fillies raised the Lady Buffalos' Pioneer League record to 4-0, 5-0 overall, to begin this week. The team will host a non-league twinbill... [More]

The Jayhawk JV golf team did well last week. On April 5 they traveled to Erie and on April 6 they went to Fort Scott for a tournament hosted by Uniontown. In the Erie tournament they only brought three golfers so they could not place as a team, but at the Uniontown tournament... [More]
More Sports