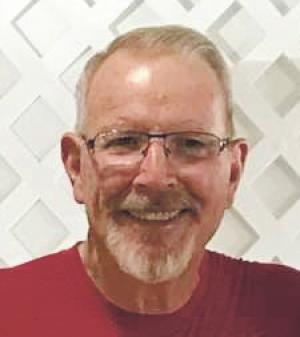 Linn County News
Published March 22, 2023
Curtis Eugene Virgin, 78, of Olathe, Kan., passed away on March 14, 2023, in the care of Delmar Gardens surrounded by his loving family.
He was born on Sept. 9, 1944, to Forrest and Marjorie (Sherman) Virgin in La Cygne, Kan.
Curtis was the eldest of six children and grew up in and around La Cygne. He attended a one-room schoolhouse and then went on to graduate from La Cygne High School. After high school, he enlisted in the U.S. Navy where he served for four years.
After being discharged from the Navy, he went on to own and operate his own company, Curt Virgin Construction for several years. Later in his career, Curtis worked as a superintendent for a few local builders and as an inspector for the city of Olathe. Curtis was a master carpenter who specialized in framing. He could and did build just about everything including a boat dock for the family lake lot, back and front patios, and porches for his own house and many of his neighbors, home additions, pine wood derby cars - you name it, he could draw up the plans and then build it.
Curtis was an avid reader, who enjoyed spending time with his family and friends, tending to his garden, cheering on his grandkids at their sporting events, playing cards and bingo with friends at Bloom Living, going to the shooting range, spending time outdoors, playing golf, going to the races, boating and swimming at the lake with his family, and riding motorcycles in his younger days. Curtis was a very generous and caring man and will be missed dearly by his family and friends.
Curtis is survived by his daughters, Maggie (Eric) Peterson and Molly Virgin (Craig Harrelson); grandchildren Nathan Virgin, Jillian Virgin, Samuel Peterson, Sophia Peterson; brothers and sisters Kenny (JoLinn) Virgin, Keith (Joyce) Virgin, Kathy Morton, Cindy (Randall) Dawson, and many cousins, nieces and nephews.
He was preceded in death by his parents, Forrest and Marjorie Virgin; brother Louis Edwin Virgin; and son Brant Leo Virgin.
In lieu of flowers, memorials are suggested to the Veterans Community Project, 8900 Troost Ave., Kansas City, MO 64131.
To leave a message for Curt's family, visit www.Penwellgabelkc.com.
OBITUARIES

Linn County News Published May 24, 2023 Gene Raymond Mitchell, 84 years, passed away on November 24, 2022 in his home Grand Rapids, Mich. He was born in Kansas City, Kan., the third child of Otto and Ruby Mitchell. Preceded in death by his parents and brother,... [More]

Linn County News Published May 17, 2023 Richard Scott Secrest, age 93 of Nevada, Mo., formerly of Pleasanton, Kan., passed away on Tuesday, May 16, 2023. He was born the son of Ancil and Beulah (Jackson) Secrest on May 29, 1929, at Edgerton, Kan. Richard married... [More]

Linn County News Published May 17, 2023 Donald Raymond Wier, age 82, of Denton, Texas, passed away on May 11, 2023. The second child of Lloyd Elmer and Thelma Olan (Meek) Wier, Don was born on July 9, 1940, in Fort Scott, Kan., a farm kid who excelled in... [More]
More Obituaries
View All Obituaries
NEWS

Saturday, May 27 Linn Valley Memorial Day ceremony at the memorial at 10 a.m. Prescott Cemetery Memorial Day ceremony at 10:30 a.m.; a potluck lunch will follow at the Community Building in Prescott with the city providing the meat, drinks and table service.... [More]

Frustration has reached a boiling point; frustration from property owners who have had their gate entry cards cut off and frustration from Tanglewood Lakes board members at continued damage they are seeing to lake property. Events reached a heightened state after Kansas State... [More]

Amid a packed house, Linn County Attorney Burton Harding provided an update for commissioners and the public on an incident that took place at Tanglewood Lakes on Thursday, May 18. Harding stated that on Friday afternoon his office received videos and reports from the Sheriff's... [More]
More News
SPORTS

The Jayhawk-Linn softball team competed in the 2-1A Regional tournament hosted by Uniontown on May 15-16. The Hawks won the tournament and earned a sport in the 2A State tournament in Pratt on May 25-26. Jayhawk was the two seed with a 13-3 record and first played the seven... [More]

The Prairie View track team traveled to compete in their 3A Regional meet in Fredonia on May 18. The Regional meets determine who will participate in the State track meet as the top four placers in each event goes to State. The Buffalos sent a total of eight athletes to State,... [More]
More Sports

OBITUARIES POLICY
• May be mailed, e-mailed, faxed or hand delivered.
• Must be received by 9 a.m. on Tuesday morning in order to appear in that week's edition.
• Full obituaries submitted by individuals are required to be paid in advance.
• Obituaries submitted by funeral homes will be billed to the funeral home.
• Cost: $30 for 300 words or less. Each additional word over 300, 10¢. Photograph $5.
Call Barbara at 913-352-6235 or e-mail linncountynewsreporter@gmail.com