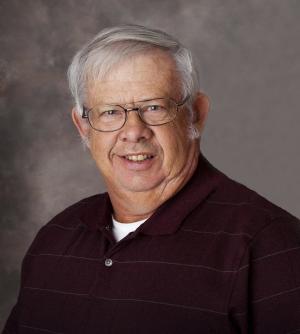 Linn County News
Published Oct. 25, 2017
Dale W. (Willis) Jackson, 64, of Uniontown, Kan., passed away peacefully, but unexpectedly, at his home on the morning of Oct. 16, 2017. He was born Oct. 25, 1952, in Iola, Kan., to Byron (Hap) and Betty (Simpson) Jackson.
He spent much of his youth growing up in Centerville and attending school there through eighth grade when his family then moved to the family farm in the Wall Street area near Mound City. Dale still owned the family farm. Dale graduated from Blue Mound High School with the class of 1970.
He worked with mechanics all his life, as he loved the challenge of locating the problem and finding the solution, whether it was a vehicle, a tractor or a semi. He first worked in his father's shop at Wall Street as a teen restoring and painting cars. After graduating from PSU in auto mechanics, he worked at a Ford dealership (Anderson Motor Co.) in Garnett, Kan., for five years.
He married his high school sweetheart, Alicia Walker, on July 16, 1977.
Dale then worked as a diesel mechanic for Midwestern and B&D in Fort Scott, Kan. He also worked for Burlington Motor Carriers in Joplin, Mo. He worked for Bourbon County before he opened his own business, Jackson Automotive in Uniontown in 2006. This enabled him to spend more time with his family. While very casual in his everyday life, he was a perfectionist with his quality of work.
At the time of his death, Dale was a long-standing volunteer fireman with District 3, a member and trustee of the United Methodist Church and vice-president of the Uniontown Ruritan Club. In 2016, he was the recipient of the Outstanding Community Service Award given by the Uniontown Ruritan Club.
He loved having people around whether it was family or friends. He enjoyed camping, especially in Canada, highlighting his adventures in Mexico and Puerto Rico, listening to Billy Joel, and attending Jackson and Simpson reunions.
His greatest joy was playing with his grandchildren, whether taking them on rides or watching their antics. He could not have been more proud of them. The simplest pleasures brought him great joy. He always saw the bright side of life and was quite humorous.
Dale was preceded in death by his parents.
He leaves behind a lasting legacy with his wife, Alicia, of 40 years; and his three adored daughters and their families: Gretchen Magee and husband Les of Bella Vista, Ark., Meaghan Russell and husband Matt of Uniontown, and Caitlin Wisely and husband Zach of Bella Vista; seven grandchildren: Keagan Magee, Brayden Russell, Layton Magee, Kohlton Russell, Aubrynn Russell, Preston Magee and (arriving next week) Jocelyn Magee. Also surviving are Dale's sister, Diane, and niece, Rachel, of Mound City, Kan.
Funeral services were held Saturday, Oct. 21, 2017, at the Uniontown United Methodist Church, Uniontown. Burial followed in the Uniontown Cemetery.
Memorial contributions may be made to Uniontown Ruritan and left in care of Feuerborn Family Funeral Service, P.O. Box 408, Garnett, Kansas 66032. Condolences may be left at www.feuerbornfuneral.com.
OBITUARIES

Linn County News Published March 29, 2023 Larry Ray Oliver, age 69, Pleasanton, Kan., passed away on Wednesday, March 22, 2023. Funeral service will be at 6 p.m. on Saturday, March 25, 2023, at the Schneider Funeral Home and Crematory, Pleasanton Chapel. Visitation... [More]

Linn County News Published March 22, 2023 Bud Lindsay, age 88 of Prescott, Kan., passed away peacefully at his home Wednesday, March 15, 2023. He was born the son of Esler Roy and Bessie Clara (Deckard) Lindsay at Lebanon, Mo. Bud loved racing, working on old... [More]

Linn County News Published March 22, 2023 Vance Laverne Bruner, age 63, Mound City, Kan., passed away Friday, March 17, 2023, at his home. Memorial service will be held 2 p.m. Friday, March 24, 2023, at the Schneider Funeral Home and Crematory, Mound... [More]
More Obituaries
View All Obituaries
NEWS

MIAMI & LINN COUNTY – On Wednesday morning, the Kansas Bureau of Investigation (KBI), the Miami County Sheriff's Office, the Linn County Sheriff's Office, the Osawatomie Police Department, and the Pleasanton Police Department arrested six individuals... [More]

After meetings discussing the Linn County Comprehensive Plan and where the county should be as to allowing wind turbines, the Linn County P&Z said no 5-3 to allowing any turbines in the county. P&Z Commission Chair Richard Morrell brought the subject up after several... [More]

The Linn County Planning & Zoning Commission met Tuesday evening with the first speaker on the agenda recognized from Heartland Rural Electric Cooperative (REC). Tony Washington introduced himself and said Heartland REC is interested in building a solar field in Linn County;... [More]
More News
SPORTS

The season for the Linn County high school boys' basketball teams is over and it's time for this year's All County Boys' Basketball team. This year, there is a first and second team with five players on each team from the three local high schools, Prairie... [More]

The season for the Linn County high school girls' basketball teams is over and it's time for this year's All County Girls' Basketball team. This year, there is a first and second team with five players on each team from the three local high schools,... [More]
More Sports

OBITUARIES POLICY
• May be mailed, e-mailed, faxed or hand delivered.
• Must be received by 9 a.m. on Tuesday morning in order to appear in that week's edition.
• Full obituaries submitted by individuals are required to be paid in advance.
• Obituaries submitted by funeral homes will be billed to the funeral home.
• Cost: $30 for 300 words or less. Each additional word over 300, 10¢. Photograph $5.
Call Barbara at 913-352-6235 or e-mail linncountynewsreporter@gmail.com