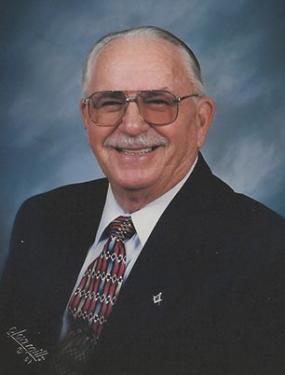 Linn County News
Published Aug. 18, 2021
Donald Burnell Kelley, 93, of Mound City, Kan., died at his home on Saturday, Aug. 14, 2021. Don was born Jan. 5, 1928, in Enid, Okla., to Thomas Julius and Madge (Slaght) Kelley. While still a young boy, Don moved to California. At the age of 16 he joined the Merchant Marines, and in 1946 he enlisted in the Army Air Corps (which later became the U.S. Air Force). He retired from the Air Force in 1967 after selflessly serving his country for 21 years.
In 1947 he met the love of his life, Jane Hayden, on a blind date at Malibu Beach, Calif. They married on Feb. 3, 1948. She preceded him in death on Sept. 19, 2017, after nearly 70 years of marriage. During his military career, he and Jane, along with their daughters, lived in many places, including Alaska and France, but they always returned to California. In 1975 he and Jane moved to Mound City where he worked as maintenance supervisor for the city of Mound City until his retirement from civilian life in 1991. While living in Mound City, Don belonged to many organizations, most notably the Masonic Lodge. He and Jane became active members of the Mound City United Methodist Church and the Country Ramblers square dance club. Throughout his life he was extremely passionate about his love for God, family and country.
Don was preceded in death by his parents; brother, Ricky Kelley; sister, Judy Linam; son-in-law, Wes Friedman; and great-granddaughter, Kelley Tupin.
Survivors include his two daughters, Linda Friedman (Bill Peters) and Donna Parker (Rick); five brothers, Doug Payton (Carmen), Earl Payton (Elma), Jon Kelley (Bev), Jimmy Kelley and Tommy Joe Kelley; two sisters, Doris Dent and Sharon Tschetter (Jay); two grandsons, Kevin Tupin and Eric Tupin (Nicole); two granddaughters, Gaya Friedman and Michelle Collins (Roger Hochradel); and five great-grandchildren along with several step-grandchildren and step-great-grandchildren. He is also survived by numerous extended family members.
A memorial service will be held at noon Tuesday, Aug. 24, 2021, at Mound City United Methodist Church. There will be a visitation from 10 a.m. until service time. A private family burial will take place in Woodland Cemetery, Mound City. The family suggests contributions to Heartland Honor Flight, c/o Schneider Funeral Home, PO Box J, Mound City, Kan. 66056. Friends and family may leave online condolences at www.schneiderfunerals.com.
OBITUARIES

Linn County News Published Nov. 24, 2021 Kristina Diane Roth, age 43, of Hesston, Kan., entered her heavenly home on Sunday, Nov. 21, 2021. Kris was born March 11, 1978, the daughter of Robert (Bob) and Diane Burnett in Garnett, Kan., and lived with her family in... [More]

Linn County News Published Nov. 24, 2021 Neta Lee Leonard, age 69, of Pleasanton, Kan., passed away Friday, Nov. 19, 2021. She was born on July 2, 1952, at Lincoln, Kan., the daughter of Dee and Delores Hall Montgomery. Neta was a nurse over the years. She enjoyed doing genealogy,... [More]

Linn County News Published Nov. 24, 2021 George Herbert Eaton, age 83, La Cygne, Kan., passed away Thursday, Nov. 18, 2021. He was born on April 18, 1938, in El Reno, Okla. He graduated from El Reno High School and attended Johnson County Community College obtaining certification... [More]
More Obituaries
View All Obituaries
NEWS

City clerk asks in preparation for 2022 mobile home park licenses Broaching whether to contact Linn County or Linn Valley about building-inspector help for upcoming La Cygne mobile home park license renewals dominated the city clerk's report at the Nov. 17 La... [More]

Defense expects to file motion opposing Dec. 23 Zoom setting A "no return of service" on a subpoena to an alleged crime victim prompted prosecution to request a continuance for a scheduled evidentiary preliminary hearing. At a scheduled half-day go hearing... [More]

Deputy Tanner Ogden joined on a chase initiated by the Garnett Police Department after it crossed county lines on Wednesday, Nov. 24, on the western edge of Linn County. Ogden followed the vehicle, a white van being driven by Daniel R. Evans, on 2200 Road past Iliff then the... [More]
More News
SPORTS

The 2021 high school football season for the three Linn County schools has concluded, and so it is time to announce the 2021 All County football team. This season was not as successful for the teams as it has been in the past. Both Prairie View and Pleasanton were eliminated... [More]

The 2021 high school football season has concluded, and the three Linn County high school football teams had multiple players make their respective All League football teams. The Prairie View Buffalos had multiple players on this year's All-Pioneer League team. Colton... [More]
More Sports

OBITUARIES POLICY
• May be mailed, e-mailed, faxed or hand delivered.
• Must be received by 9 a.m. on Tuesday morning in order to appear in that week's edition.
• Full obituaries submitted by individuals are required to be paid in advance.
• Obituaries submitted by funeral homes will be billed to the funeral home.
• Cost: $30 for 300 words or less. Each additional word over 300, 10¢. Photograph $5.
Call Barbara at 913-352-6235 or e-mail reporter@linncountynews.net