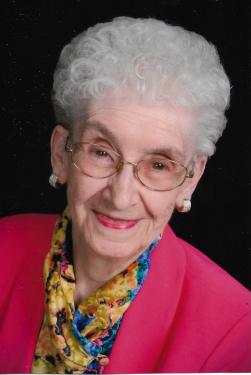 Dorothy Darelene Nelson
09-12-1927 to 10-28-2019
Linn County News
Published Oct. 30, 2019
Dorothy Darelene (Keith) Nelson, 92, passed away Oct. 28, 2019, at the Life Care Center in Osawatomie, Kan. Dorothy was born Sept. 12, 1927, to Paul Weisner and Lottie May (Hutton) Keith on the family farm in Miami County, Kan.
Dorothy attended Hawkeye Country School, a one-room schoolhouse, then the La Cygne High School, graduating in 1945. While in high school, she met the love of her life, William (Bill) Hobart Nelson, from Drexel, Mo., at the Drexel Roller Rink where Bill worked as a skate boy during his high school years. Upon graduation from high school and while Bill served in the U.S. Navy during WWII, Dorothy went to Pittsburg State University where she obtained her teaching certificate and thereafter taught first through eighth grade at the Hawkeye Country School she had once attended. She then furthered her education at Ursuline College in Paola, Kan.
When Bill returned from the Navy, they married on Aug. 17, 1946, at the Methodist Church in Paola. Dorothy, who always wanted to leave the farm and live in the "big city," convinced Bill to move to Kansas City following their wedding, where Dorothy worked part time in the office of Montgomery Ward before starting their family. They returned to La Cygne in 1956 to raise their four children. Dorothy and Bill skated together down life's highway until Bill passed away on April 29, 2008.
Dorothy loved being a teacher, leader and organizer. The La Cygne public school did not offer kindergarten, so Dorothy was instrumental in opening a private kindergarten at the Calvary Baptist Church, La Cygne, in 1962 where she taught until the public school offered a kindergarten class. Several of her students from the 1962 class attended their beloved teacher's 85th birthday celebration. Thereafter, she taught for the Head Start Program in Pleasanton, Kan., and was director of the Mid-America Nutrition Program for La Cygne, supporting Meals on Wheels. She also enjoyed cooking for the Swan Manor residents and children attending the Prairie View Elementary School.
She was a very active member of the LaCygne Calvary Baptist Church, teaching Sunday school for 57 years. She also served as trustee and the first and only (to date) woman deacon for the church. She belonged to the American Baptist Women's Association, leading mission projects, organizing church events and many other activities. She also loved music and enjoyed playing the piano for church. A collector of lighthouses, symbolizing the light of Christ, the church named their library "The Lighthouse" in Dorothy's honor for her years of service and dedication.
Dorothy loved spending time with family and hosting dinners. There was always a place at the Nelson table, whether it was following church on Sunday, on a holiday, or feeding the football team before a Friday night game. She also enjoyed many trips to Branson, Mo., with Bill.
Dorothy is survived by her children, Keith Nelson (wife Sherry) of Ottawa, Kan., Nancy Thomason (husband Max) of Stockton, Mo., Robin Duncan of Overland Park, Kan., and Steve Nelson (wife Mary) of Parkville, Mo.; nine grandchildren; 16 great grandchildren; three great, great grandchildren; a sister, Norma Lee (Keith) Pease, of Linn Valley, Kan.; and a host of other family members and friends.
She was preceded in death by her parents, husband, grandson Jason Nelson and granddaughter Kristie (Nelson) Batten.
Visitation will be at the Calvary Baptist Church, 320 Locust St., La Cygne, from 10-11 a.m. Friday, Nov. 1, 2019, followed by a memorial service at 11 a.m. at the church, Rev. Roger Robertson officiating. Burial will be at the Oaklawn Cemetery, La Cygne.
The family suggests contributions to Calvary Baptist Church ABW Dorothy Nelson Memorial Fund or Good Shepherd Hospice, in care of Schneider Funeral Home, P.O. Box 304, La Cygne, KS 66040.
OBITUARIES

Linn County News Published Sept. 22, 2021 Wilhelmina "Billie" Rose Suddock, age 90, of Wichita, Kan., died Thursday, Sept. 16, 2021. In lieu of flowers, the family requests donations to the Home Health & Hospice of Kansas. Rosary... [More]

Published in the Linn County News Sept. 22, 2021 Virgil Elmer Spencer, age 82, Mound City, Kansas passed away Friday, Sept.17, 2021. He was born on August 8, 1939 in rural Mound City, Kan. the son of Elmer Allen and Thelma Barker Spencer. ... [More]

Troy E. Mitchell, age 87, of Pleasanton, Kan. passed away in Overland Park, Kan.on Friday, Sept. 17, 2021. Troy was born the son of Jesse James and Naomi Folsom Mitchell on June 23, 1934 in Kansas City, Kan. He married Ruby Venable on October 4, 1951... [More]
More Obituaries
View All Obituaries
NEWS

For immediate release: September 22, 2021 On September 21, 2021, The Linn County Sheriff's Office was given information that a student at Pleasanton USD #344 was bringing a knife to school. Information led Deputies to believe that the student may want to harm others.... [More]

By JACKIE TAYLOR Linn County News jackielcn@linncountynews.net After Linn County Sheriff Kevin Friend spoke on School Resource Officer (SRO) activity, County Commissioner Jim Johnson commented at their Monday meeting that the commissioners needed to clear... [More]

By JACKIE TAYLOR Linn County News jackielcn@linncountynews.net Continuing their discussion concerning annexation at their Monday meeting, the City Council spoke of Pleasanton resident Kimberly Campbell's request for voluntary annexation... [More]
More News
SPORTS

LINN COUNTY NEWS NEWSPAPERSRME@yahoo.com After losing their first three games, including by 30-6 at Uniontown last Friday, Pleasanton's Blu-Jays will be looking to score first when they host Troy at 7 p.m. this Friday in a non-district matchup. "We... [More]

LINN COUNTY NEWS holtadam82@yahoo.com The Prairie View football team continues to perform at a high level as they hosted Parsons on Sept. 17. The Buffalos took control of the game early on both sides of the ball, which led to an eventual 38-14 victory.... [More]
More Sports
OBITUARIES POLICY
• May be mailed, e-mailed, faxed or hand delivered.
• Must be received by 9 a.m. on Tuesday morning in order to appear in that week's edition.
• Full obituaries submitted by individuals are required to be paid in advance.
• Obituaries submitted by funeral homes will be billed to the funeral home.
• Cost: $30 for 300 words or less. Each additional word over 300, 10¢. Photograph $5.
Call Barbara at 913-352-6235 or e-mail reporter@linncountynews.net