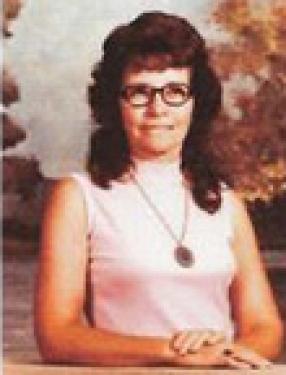 Linn County News
Published June 22, 2022
Eva Marie Conley LaMar Frazee passed away on Monday, June 13, 2022. She was born May 16, 1927, in Bacca County, Colo., the daughter of Arthur Leonard and Ruth Elizabeth (Hensley) Conley. She attended the Mesa View Grade School in Colorado. At the age of eight,
she moved with her family to Linn County, Kan. There she attended Stony Point and Fair
View grade schools and the La Cygne and Pleasanton high schools. After graduation from
Pleasanton High School in 1945, she was employed by the Braemoor Coat Factory in Paola, Kan. In 1946, she attended Pittsburg State Teachers College in Pittsburg, Kansas. She then taught in the Boicourt Grade School.
On Aug. 10, 1947, she was united in marriage to Harvey A. LaMar in La Cygne, Kan. To this union, one daughter and three sons were born. Eva was a member of the First Christian Disciples of Christ Church in Olathe, Kansas, where she
sang in the church choir and was active in many church functions including: Youth Leader, Sunday School Teacher, Librarian, Secretary and President of the Christian Women's Fellowship Group. Eva was active in the Little League Baseball Mothers Club for many years. She was a
life member of the VFW Women's Auxiliary, VFW Post 3712. She was a member of NARFE Chapter 2098 and KOFPS Marmaton Valley, Fort Scott, Kan. Eva worked for the TG&Y store and Patrons Insurance in Olathe, Kan. She worked for the IRS in Kansas City, Mo., from 1960 to 1964, the Selective Service in Olathe, Kan., from 1966 to 1968, and the United States Department of Agriculture from 1968 to 1992. After retirement, she worked part time for
H&R Block in Paola, Kan.
Eva was united in marriage to John W. Frazee on Jan. 3,
1994. Eva was preceded in death by her first husband Harvey A. LaMar on Jan. 28, 1988; daughter Ruth Marie Fuller; son Rick LaMar; a granddaughter; a great-grandson; parents Arthur
and Ruth Conley; siblings Earl Conley, Arthur Conley Jr., Marjorie Prentice, Louise Crisler; and second husband John W. Frazee on Jan. 20, 2021.
Eva is survived by two sons Buddy LaMar (Brenda, children Leslie and Andy) and Jerry Lee LaMar (Elaine, daughter Chloe); three
stepsons Tommy (Jerri) Frazee, Lonnie Frazee, and Ronnie Lee (Kathy) Frazee; two sisters, Marian Hayes and Leola Mundell; sister-in-law Anita Conley; and a host of relatives and friends.
Funeral service will be 11 a.m. Friday, June 24, 2022, at the Schneider Funeral Home and Crematory, La Cygne Chapel. Burial will immediately follow in the Brooklyn Cemetery. Visitation will be held from 5 to 7 p.m. Thursday, June 23, at the Schneider La Cygne Chapel.
Contributions are suggested to St. Jude Children's Hospital. Online condolences can be left at
www.schneiderfunerals.com.
OBITUARIES

Linn County News Published July 6, 2022 Leslie (Les) Eugene Krull, 85, of Berryton, died Wednesday, June 29, 2022, at Prairie Winds Senior Living, in Berryton, Kan. He was born June 9, 1937, to Eugene and Roberta "Pauline" (Townsley) Krull at home in Mound City,... [More]

Linn County News Published July 6, 2022 Patrick Wayne Marmon, age 79, Paola, Kan., passed away Wednesday, June 8, 2022. He was born in La Cygne, Kan., on Aug. 26, 1942, the son of Harry and Mamie Wilderson Marmon. He graduated from La Cygne Rural High School in the... [More]

Linn County News Published June 29, 2022 Ruth E. Robinson, 100, of Ottawa, formerly of Blue Mound, went to be with the Lord on Saturday, June 25, 2022. Ruth was born on Jan. 17, 1922, to Oscar and Lula (Wray) Dodson at Blanchard, Ok. When she was very young her family moved... [More]
More Obituaries
View All Obituaries
NEWS

The City of Blue Mound will hold their annual Independence Day celebration this coming Saturday, July 2. The event will kick off at 7 a.m. with registration for the 5K Race which begins at 7:30 a.m. followed by the 1 mile Fun Run at 8:30 a.m. The event organizers... [More]

Makes first appearance in court Following the robbery of the Silver Creek Pharmacy in La Cygne on Wednesday, June 22, law enforcement officers from across the county worked together to track down the suspect. Robert Woody III was arrested in Pleasanton later... [More]

Pleasanton Postmaster Mark Willard will be officially retiring on Thursday, June 30, at the close of business. Willard began his career with the United States Postal Service in May 1995 as a carrier and clerk at the Girard, Kan. post office. From there he moved to Walnut,... [More]
More News
SPORTS

Prairie View High School has announced Michelle Haupt as the head coach of the softball program, pending Board of Education approval. Coach Haupt has served as the assistant softball coach at Prairie View since 2019, head coach at West Franklin High School for two seasons and... [More]

KSHSAA implemented new NFHS wrestling weight classes during their June executive board meeting. The decision to implement new weight classes was due partly because some of the border States such as Missouri, Oklahoma, Nebraska and Iowa implemented weight class changes... [More]
More Sports

OBITUARIES POLICY
• May be mailed, e-mailed, faxed or hand delivered.
• Must be received by 9 a.m. on Tuesday morning in order to appear in that week's edition.
• Full obituaries submitted by individuals are required to be paid in advance.
• Obituaries submitted by funeral homes will be billed to the funeral home.
• Cost: $30 for 300 words or less. Each additional word over 300, 10¢. Photograph $5.
Call Barbara at 913-352-6235 or e-mail linncountynewsreporter@gmail.com