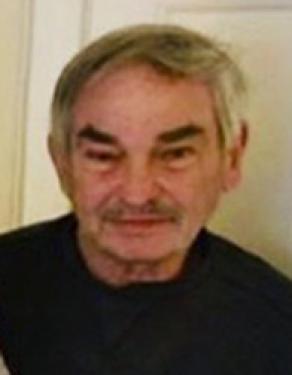 Linn County News
Published Dec. 16, 2020
Gary Michael Smethers, 75, of Selma, died Dec. 11, 2020, at his home after a brief illness. He was born on June 5, 1945, to his parents, Ivan and Thelma Lou (Cochran) Smethers.
Smethers is perhaps best known to farmers in Anderson and adjoining counties as a mechanic at Gem Farm Supply, the former Allis Chalmers dealership in Garnett, where he worked for nearly 30 years. During harvest season, it was not unusual for him to be dispatched to wheat or corn fields throughout east central Kansas to do emergency repairs on equipment. He was known for his dedication to customer service and his support of people in the agribusiness industry.
Mike attended elementary school in Selma, and completed his education at Kincaid Rural High School, where he graduated in 1963. He attended college at Pittsburg State University for a year before joining the United States Army in 1966. Following basic training, he was sent to Vietnam where he served with distinction, earning both the Purple Heart and the Bronze Star. For the rest of his life, Mike remained proud of his service in Vietnam and was known for seeking out other Vietnam veterans to share memories about the war and its impact on their lives.
Many people in the area knew Mike Smethers through his varied interests and hobbies. To many friends, he was a fan of dirt track racing, and he often traveled throughout eastern Kansas and western Missouri to attend races. To others, Mike was a lover of the outdoors who enjoyed biking (he made many friends while riding the Prairie Spirit Trail between Garnett and Colony) and he often took long walks through the woods and the prairie collecting rocks and photographing flowers, trees and wildlife. Others knew him as an avid hunter, a sport he enjoyed most of his life. Other friends may remember Mike as a lover of rock and roll music, who later in life taught himself how to play bass guitar and the drums. He enjoyed local and regional history and was a regular presence at area museums and historic sites. But, above all, no matter the setting or the interest, Mike is best known as a man who genuinely enjoyed meeting people and striking up conversations.
Mike married Lorna VanMeter of Mildred in 1971. Their son, William, was born in December of that year. Mike relished being a father and grandfather and loved nothing more than being with his family.
He is preceded in death by his parents, Ivan and Thelma Lou Smethers. He is survived by his son, William Smethers and his wife Jill of Lawrence; their son Bryce; and his brother, Steven Smethers of Manhattan.
Due to the Covid-19 pandemic, a memorial service will not be held at this time. Persons wishing to remember Mike may make donations to the Wounded Warriors Fund in care of the Schneider Funeral Home in Pleasanton, Kansas, P.O. Box 525 Pleasanton, Kan. 66075. Online condolences may be left at www.schneiderfunerals.com.
OBITUARIES

Linn County News Published April 14, 2021 Cecil L. Fish, 89, Ottawa, Kan., and former longtime Labette County resident, passed away Thursday, April 8, 2021, at his home. Cecil was born the third child to Cecil Paige and Edna (Nickoley) Fish on Dec. 7, 1931, in... [More]

Linn County News Published April 14, 2021 William Michael McMillan, age 60, of St. Joseph, Mo., passed away on Thursday, April 8, 2021. He was born on Aug. 24, 1960, in Kansas City, Mo., the son of William McMillan and Virginia Russell McMillan. He... [More]

Linn County News Published April 14, 2021 Vivian Lucile Bright, age 93, Pleasanton, Kan., passed away on Thursday, April 8, 2021. She was born in La Cygne, Kan., on April 4, 1928, the daughter of Raymond and Leona Dodge Vail. Vivian graduated from... [More]
More Obituaries
View All Obituaries
NEWS

The Mound City Council met by phone for a special meeting on Tuesday afternoon, April 6, for the purpose of determining whether or not to reopen the discussions on the sale of the city lake. During the course of that meeting, the council voted to go forward with the discussions... [More]

Customers are spared a billing shock La Cygne natural gas customers will not feel the burden of a high February supplier invoice. The unanimous decision by its council followed a 15-minute executive session for legal attorney-client privilege at its regular meeting... [More]

New possibilities discussed Linn County Fire Chief Doug Barlet reported to the Linn County Commissioners on Monday, April 12, that he had discussed their request for possible changes to the burn ban policy, and the board had voted 7-0 to make no changes; however, they... [More]
More News
SPORTS

Prairie View got contributions from many sources in their April 6 softball doubleheader sweep of Iola. Wins of 10-3 and 18-8 over the Fillies raised the Lady Buffalos' Pioneer League record to 4-0, 5-0 overall, to begin this week. The team will host a non-league twinbill... [More]

The Jayhawk JV golf team did well last week. On April 5 they traveled to Erie and on April 6 they went to Fort Scott for a tournament hosted by Uniontown. In the Erie tournament they only brought three golfers so they could not place as a team, but at the Uniontown tournament... [More]
More Sports