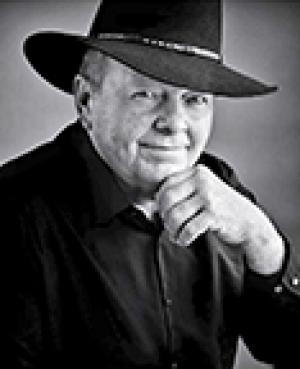 Linn County News
Published Feb. 3, 2021
Gary W. Keitel went home to be with the Lord on Jan. 22, 2021. Gary was born on Aug. 5, 1952 in Paola, Kan., to Herman and Madge Keitel.
He went to school at Cadmus, Parker and Prairie View High School (PVHS), graduating with the PVHS class of 1970. He then graduated from Coffeyville Vo. Ag. Junior College, where he continued working and teaching for several years.
Gary met and married Annette Cunningham of Bartlesville, Okla., in 1977. To this union a daughter, Kindra, and a son, Garrett, were born.
In 1987, Gary and family moved to Minneapolis, Kan., where he was a sales representative for Vigortone Feed Company. In 1989, Gary took a job working for McKenzie Cattle Company in Paola, Kan. In 2007, he accepted a job driving for Conway Trucking.
After losing his beloved wife, Annette, to cancer in 2010, Gary met and married Rebecca Shepherd in 2014 and moved to Hartford, Ala. in 2015. Kindra and Garrett are forever grateful to Rebecca for her devoted and loving care of their father during his last years of life.
Gary enjoyed camping, fishing, quail hunting, horses, old gospel music, his big-rig truck and watching movies with his family while eating lots of popcorn. He had an infectious smile and a sweet spirit. A man of faith, he lived by the tenets of hard work and quietly giving without expectation of return.
He was preceded in death by his parents, Herman and Madge, and his first wife, Annette. He is survived by his wife, Rebecca; daughter, Kindra; son, Garrett (Angela); brothers, Tom (Connie), Castle Rock, Colo., and David (Julie), Parker; nieces, Melissa (John), Charity and Emilie; nephews, Joshua and Jacob (Anna); great nephew, Ethan; great niece, Ella; close family friends, Edith (Chris) and Danielle (Chad). Also, his precious Cunningham family and many, many friends who will miss him greatly.
A virtual memorial will be held on Saturday, Feb. 13, 2021, the details of which can be found at www.garykeitel.com. Gary's ashes will be interred at a later date in Dewey, Okla., after the current COVID-19 crisis has waned.
OBITUARIES

Published in the Linn County News Karen Joyce Hughes Kidwell, 73, of Linn Valley, Kan. passed away September 10th at her home. She was born Sept. 9, 1948 in Kansas City, Kan. She was a graduate of Shawnee Mission North High School, Bethany Hospital... [More]

Linn County News Published Sept. 15, 2021 Leota Vondell Burris, age 85, Mound City, Kan., passed away on Thursday, Sept. 9, 2021. She was born in Marceline, Mo., on Aug. 30, 1936, the daughter of Thomas B. and Estel A. Watson Adams. She... [More]

Linn County News Published Sept. 15, 2021 Janet (Brown) Maschino, 64, of rural Pleasanton and Parsons, passed away peacefully at 3:13 a.m. Thursday, Sept. 9, 2021, at her daughter's home in Erie. Janet's story starts on March... [More]
More Obituaries
View All Obituaries
NEWS

By JACKIE TAYLOR Linn County News jackielcn@linncountynews.net Consumers beware as President Biden's $3.5 trillion spending package advances through Congress as much of the cost will come from new oversight on personal checking accounts. The oversight... [More]

Former Cox Motor Co. building, potential site for school By JACKIE TAYLOR Linn County News jackielcn@linncountynews.net Entering executive session for data relating to partnerships, the Pleasanton City Council spent 50 minutes discussing a partnership... [More]

A hearing at Linn County District Court for 2019-CR-000210, State of Kansas versus Lonnie Shane Martin, was held Friday afternoon for a no go preliminary where Assistant County Attorney Justin Meeks informed District Judge Terri Johnson that the state was withdrawing... [More]
More News
SPORTS

It's been a bumpy start to the 2021 season for Jayhawk-Linn's football team. A roster with 19 underclassmen (freshmen and sophomores) among its 32 members missed both their Aug. 27 home jamboree with Pleasanton and Erie because of COVID-19 and its scheduled... [More]

BY ADAM HOLT LINN COUNTY NEWS holtadam82@yahoo.com The Prairie View cross country teams traveled to Fort Scott on Sept. 9 to compete in the Fort Scott Invitational. The Buffalos again performed well as the varsity girls won as a team. Head Coach Marcie Caldwell... [More]
More Sports
OBITUARIES POLICY
• May be mailed, e-mailed, faxed or hand delivered.
• Must be received by 9 a.m. on Tuesday morning in order to appear in that week's edition.
• Full obituaries submitted by individuals are required to be paid in advance.
• Obituaries submitted by funeral homes will be billed to the funeral home.
• Cost: $30 for 300 words or less. Each additional word over 300, 10¢. Photograph $5.
Call Barbara at 913-352-6235 or e-mail reporter@linncountynews.net