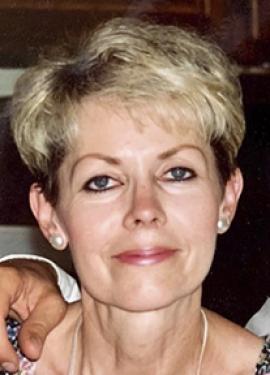 Linn County News
Published March 3, 2021
Janet Lynne New Keating 70, went to be with her Lord Tuesday, Feb. 23, 2021. She passed away at her home in Bucyrus, Kan., after a prolonged illness.
Daughter of Thomas Beauford New and Lora Irene Hewitt New, she was born March 14, 1950, in Fort Scott, Kan., and grew up in Mound City, Kan., graduating from Mound City High School with the class of 1968. She met the love of her life, Edward Michael Keating, Jr., at Fort Scott Junior College in 1970 and they were married Jan. 8, 1972, at Mary Queen of Angels Church in Fort Scott. After graduating with a degree in Cosmetology she accompanied her husband to Kansas State University. After graduation in 1974 they moved to Coffeyville, Kan., then Bartlesville, Okla., and in 1985 moved to Bucyrus, Kan., where they have lived to the present.
Janet's greatest joys were her faith and her family. She stayed home to be a full-time wife and mother. In the process she became the neighborhood counselor to all of the friends of her children especially during their high school years. Even with all of her physical problems Janet never complained. She always put others before herself. She loved her cats, could light up any room with her smile and could put anyone at ease. She was a true gift of God. Her loss here on earth is truly heaven's gain.
She was preceded in death by her parents; two brothers, James Buford and Wilber; and sister, Alberta.
Janet is survived by her husband, Edward, of the home, four children and seven grandchildren. They include son, Edward Michael Keating III and wife Tonyia, children, Elle and Dylan of Louisburg, Kan.; daughter, Jeananna Marie and husband Brett Hauer, children, McKenna, Keily and Hudson of Louisburg Kan.; son, Shawn Thomas Keating of Bucyrus; and son, Michael Devon Keating and wife Kirsten, children, Kylin and Rohan of Stilwell, Kan. She is also survived by a brother, Chuck New and wife Dorthey, Kansas City, Kan.; sisters, Joetta Marti and husband, Daren of Manhattan, Kan.; Marsha White of Belton, Mo.; Charlotte Dunavan, Mound City, Kan.; and Sandra and husband, Bobby Snow of Pleasanton, Kan.; as well as many nieces and nephews.
The family will receive friends from 5 to 8 p.m. Tuesday, March 2, 2021, with the Rosary being prayed at 7:30 p.m. at Queen of the Holy Rosary Wea Catholic Church 22779 Metcalf Bucyrus, Kan.
Father Gary Pennings will celebrate Mass of Christian Burial, Wednesday, March 3, 2021, at the church. Burial will follow at Queen of the Holy Rosary Catholic Cemetery.
Mass will be live streamed on church website at http://qhrwea.church. Due to Covid restrictions seating for mass will be limited.
In lieu of flowers the family suggests memorial contributions made to Wayside Waifs c/o Dengel and Son Mortuary PO Box 669 Louisburg, KS 66053
To leave a special message for the family online, please visit www.dengelmortuary.com
Arr: Dengel and Son Mortuary, Louisburg Chapel, 1 Aquatic Dr. Louisburg, Kan.
OBITUARIES

Linn County News Published April 14, 2021 Cecil L. Fish, 89, Ottawa, Kan., and former longtime Labette County resident, passed away Thursday, April 8, 2021, at his home. Cecil was born the third child to Cecil Paige and Edna (Nickoley) Fish on Dec. 7, 1931, in... [More]

Linn County News Published April 14, 2021 William Michael McMillan, age 60, of St. Joseph, Mo., passed away on Thursday, April 8, 2021. He was born on Aug. 24, 1960, in Kansas City, Mo., the son of William McMillan and Virginia Russell McMillan. He... [More]

Linn County News Published April 14, 2021 Vivian Lucile Bright, age 93, Pleasanton, Kan., passed away on Thursday, April 8, 2021. She was born in La Cygne, Kan., on April 4, 1928, the daughter of Raymond and Leona Dodge Vail. Vivian graduated from... [More]
More Obituaries
View All Obituaries
NEWS

The Mound City Council met by phone for a special meeting on Tuesday afternoon, April 6, for the purpose of determining whether or not to reopen the discussions on the sale of the city lake. During the course of that meeting, the council voted to go forward with the discussions... [More]

Customers are spared a billing shock La Cygne natural gas customers will not feel the burden of a high February supplier invoice. The unanimous decision by its council followed a 15-minute executive session for legal attorney-client privilege at its regular meeting... [More]

New possibilities discussed Linn County Fire Chief Doug Barlet reported to the Linn County Commissioners on Monday, April 12, that he had discussed their request for possible changes to the burn ban policy, and the board had voted 7-0 to make no changes; however, they... [More]
More News
SPORTS

Prairie View got contributions from many sources in their April 6 softball doubleheader sweep of Iola. Wins of 10-3 and 18-8 over the Fillies raised the Lady Buffalos' Pioneer League record to 4-0, 5-0 overall, to begin this week. The team will host a non-league twinbill... [More]

The Jayhawk JV golf team did well last week. On April 5 they traveled to Erie and on April 6 they went to Fort Scott for a tournament hosted by Uniontown. In the Erie tournament they only brought three golfers so they could not place as a team, but at the Uniontown tournament... [More]
More Sports