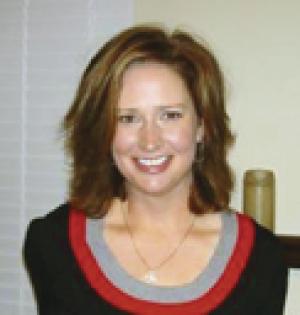 Jennifer Paige West, 41, of Dallas, passed away Sunday, Nov. 23, 2014, in Temple.
Memorial services will be at 2 p.m. on Wednesday, Nov. 26, 2014, at Sparkman-Hillcrest Funeral Home Chapel. A reception will immediately follow the services. Please join the family in celebrating Jennifer's life by visiting her memorial at www.sparkman-hillcrest.com.
Jennifer was born Sept. 1, 1973, in La Mirada, Calif., to Marci West and Ralph West. She graduated from Alexander Academy of Richardson in 1991. She Attended the University of Texas. She later joined the Army and served in Iraq. Upon her discharge from the Army, she was employed by Southern Medical as an Ultrasound Technician.
She was preceded in death by her grandparents, Robert and Doris West and Charlie and Betty Brock; and a cousin, Westley Dyer.
Those left to cherish her memories include her mother, Marci West of Garland; father, Ralph West of Addison; brother, Brock West and fiancé Mindy Beth of Dallas; and several aunts, uncles, cousins, and friends.
In lieu of flowers, the family would encourage memorials in Jennifer's name be made to the SPCA of Texas, 2400 Lone Star Drive, Dallas, Texas 75212.
OBITUARIES

Linn County News Published November 30, 2022 Mildred Irene Brandt, age 83, of Miami, Okla., formerly of Parker, Kan., passed away Nov. 21, 2022, at Integris Hospital, Miami, Okla. Irene was born Aug. 6, 1939, in Kansas, the daughter of Otis and Josephine (Ingram) Diehm.... [More]

Linn County News Published November 23, 2022 Christina A. Creighton Turner, 84, passed away Nov. 19, 2022. She was born Dec. 8, 1937 in Centerville, Kan., to Eva Shafer and Roy Bowman. On Dec. 18, 1955, she married John Creighton; they had four children together before his... [More]

Linn County News Published November 16, 2022 Edgar Wayne Moon, age 82 of La Cygne, Kan., passed away at his home on Saturday, Nov. 12, 2022. He was born the son of Chester and Evelyn (Van Liew) Moon on Aug. 14, 1940, in Lawrence, Kan. Edgar married Betty Talley on... [More]
More Obituaries
View All Obituaries
NEWS

Request options be brought to next meeting During the meeting on Monday, Nov. 28, Linn County Commissioners heard from Landfill Manager Al Doan regarding multiple issues with the Solid Waste Department ranging from the current contract with Arcadia for hauling from... [More]

The Pleasanton City Council reviewed and approved a new trespass policy as provided by City Attorney Burton Harding during the Nov. 28 meeting. The policy sets out parameters for what is considered to be trespassing, as well as appropriate reactions. It notes specifically... [More]

Market Street is a proposed path between La Cygne coal, Wolf Creek nuclear plants Representatives from a Kansas City engineering firm last week presented plans for an Evergy underground conduit-cased fiber optics cable preliminarily proposed to run through La Cygne.... [More]
More News
SPORTS

The 2022 high school football season concluded and it is time for the annual All Linn County football team. The team is decided by stats and watching the boys play. I also try to make the number of boys between schools as even as I can. This season was tough in deciding as... [More]

Ten days prior to their Linn County state border counterparts (including Valentine's Day opponent Pleasanton), Hume began another promising basketball season Nov. 22 with a split decision at Appleton City. The Lady Hornets outscored their hosts in the first three quarters,... [More]
More Sports

OBITUARIES POLICY
• May be mailed, e-mailed, faxed or hand delivered.
• Must be received by 9 a.m. on Tuesday morning in order to appear in that week's edition.
• Full obituaries submitted by individuals are required to be paid in advance.
• Obituaries submitted by funeral homes will be billed to the funeral home.
• Cost: $30 for 300 words or less. Each additional word over 300, 10¢. Photograph $5.
Call Barbara at 913-352-6235 or e-mail linncountynewsreporter@gmail.com