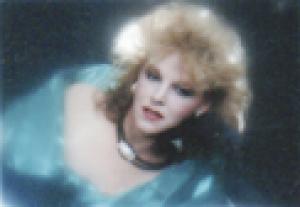 Karen Sue Crisler, beloved wife of Ronald B. Crisler, passed away Sunday, Dec. 14, 2014, at home with family. Karen was born June 26, 1959 in Lebanon, Ore., to Dorothy and George Hanlon.
She was a devoted wife and mother who loved her children, grandchildren and family. Her hobbies included fishing, gardening, painting as well as playing with her grandchildren, whom she dearly cherished. Karen was the love of my life and my heart breaks at her passing. She will be greatly missed by me, her family and her friends. However, we can take solace in knowing that she is now with the Lord and no longer in pain.
She was preceded in death by her parents; her brothers, Bob and Jr.; and her sister, Virginia whom she has now joined in heaven.
Surviving family members include her children, Derek Hanlon, Josh Hanlon, Kasey Hanlon, and Teresa Hanlon; her grandchildren, Wyatt Hanlon, Mia Hanlon, Kamille Hanlon, Danial Barrara and Adrian Maldanado; her sisters, Geneva, Pat, Mary, and Kathy Hanlon; and her brother, Laurence.
A visitation for Karen will be held at the church in Linn Valley, Kan., Jan. 2, 2015 from 5-9 p.m.
OBITUARIES

Linn County News Published Aug. 10, 2022 Merle A. Beckman, age 86, Mound City, Kan., passed away Wednesday, Aug. 3, 2022. He was born in rural La Cygne, Kan., on Oct. 5, 1935, the son of Charles and Neeva (Neal) Beckman. He graduated from La Cygne Rural High School... [More]

Linn County News Published Aug. 10, 2022 Mary Jo Spencer, age 83, of Mound City, Kan., passed away on Aug. 6, 2022, at Louisburg Healthcare, Louisburg, Kan. She was born Nov. 13, 1938, in Terrell, Texas, to James Downing and Claudie Flower. Mary Jo moved to Lubbock, Texas,... [More]

Linn County News Published Aug. 10, 2022 Larry Sumners, age 68, of Centerville, Kan., passed away on Monday, Aug. 1, 2022, at the Overland Park Regional Medical Center in Overland Park, Kan. Laurence A. Sumners was born on Aug. 16, 1953, at McPherson,... [More]
More Obituaries
View All Obituaries
NEWS

What was a dream a year ago has come to fruition with a ribbon cutting and open house scheduled for Friday, Aug. 12 at 10 a.m. The Southeastern Technical Academy for Rural Students (STARS) is now a reality located in the former Cox Motor Company building at Laurel and 17th Streets... [More]

With the ribbon cutting and open house of the new STARS Technical Academy in Pleasanton slated for Friday, Aug. 12, the staff and instructors at the school opened up recently about their roles and what the program means to them. Phil Mitchell, who will be teaching Construction... [More]

After sending the Linn County Commissioners an email explaining county real estate compliance with state values, the commissioners visited with Linn County Appraiser Kathy Bridges Monday. After initial conversation on the 2021 final ratio study concerning commercial and residential... [More]
More News
SPORTS

The Linn County Fair and Rodeo started this past week with the traditional demolition derby. There were two nights of demo derby action as team derby, modified and figure eight races took place on Aug. 5 while the compact, semi-modified and bone stock took place on the evening... [More]

Linn County has a new competitive softball team, Total Effect Softball, which will be based out of Mound City. Jayhawk-Linn head softball coach Kris Holt started the team and will be the head coach of Total Effect. Holt had multiple reasons on why he wanted to start a competitive... [More]
More Sports

OBITUARIES POLICY
• May be mailed, e-mailed, faxed or hand delivered.
• Must be received by 9 a.m. on Tuesday morning in order to appear in that week's edition.
• Full obituaries submitted by individuals are required to be paid in advance.
• Obituaries submitted by funeral homes will be billed to the funeral home.
• Cost: $30 for 300 words or less. Each additional word over 300, 10¢. Photograph $5.
Call Barbara at 913-352-6235 or e-mail linncountynewsreporter@gmail.com