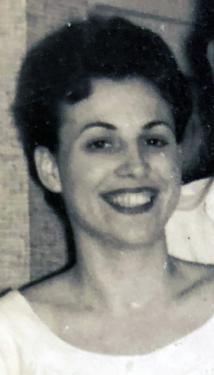 Linn County News
Published March 7, 2018
Mary "Maxine" Krull, age 80, former resident of Blue Mound, Kan., and more recently Olathe, Kan., died Saturday, March 3, 2018, at Homestead Assisted Living. She was born July 30, 1937, in Devon, Kan., the daughter of Earl LeRoy Graham and Nola Marie Pellett Graham.
Maxine was a member of the Community of Christ Church (RLDS). She was a 1955 graduate of Fort Scott High School and a 1957 graduate of Fort Scott Community College.
She married Bobby Gene Krull on Nov. 23, 1958, in Mapleton, Kan. He preceded her in death on Oct. 28, 2003.
Maxine was a hard-working farm wife for many years. She devoted time to raising their four children, Max, Jay Dee, Janet and Brenda, a large family vegetable garden, cooking, canning and helping raise hogs alongside Bob on their farm. Later she became a school bus driver for USD346 for more than 20 years. She drove many activity trips and kept score at volleyball and basketball games.
Maxine was very involved with the Lucky Ridgers 4-H Club over the years as her children grew up, helping in many roles and even going on a 4-H exchange trip. She also loved growing flowers, and when she moved to Olathe, she always had large pots of flowers lining the wall outside her apartment.
Every July, Maxine loved to attend a family church camp near Racine, Mo. When her grandkids came along, she took them as well. She and her youngest daughter Brenda took the grandkids over several summers. Each of the oldest seven grandkids has many memories of church camp with Grandma Maxine and Aunt Brenda attending classes, working in the Lodge, swimming in the spring-fed swimming pool and especially sleeping in the cabins with Grandma reading and telling the kids stories right before "lights out."
Survivors include Max, his wife Deanna and their children Shelby and April of Blue Mound; Jay Dee, his wife Kathleen and their children Brianna, Brad and Brent of Overland Park, Kan.; Janet and her husband Mark Lentz of Topeka, Kan., and their daughters Janae and her husband Tucker Adams, and Jordyn and her husband Charlie Brulez; and Brenda, her husband James Johnson and their children Emma and Graham of Helena, Mont. Also surviving are one sister, Kay, and her husband Charles Bright of Valley Center, Kan., one brother-in-law, L.M. Krull, and his wife Connie of Mound City, Kan.; and numerous nieces and nephews.
In addition to her husband, she was preceded in death by her parents; and one sister, Janice, and her husband Kenneth Sinn; and Kay's first husband, Bob Coyan.
Funeral service will be 11 a.m. Saturday, March 10, 2018, at the Community of Christ Church, Mapleton. Burial will be in the Curry Cemetery. Visitation will be held from 10 a.m. to service time at the church.
The family suggests contributions to the Mapleton or Olathe Community of Christ. Online condolences for the family can be left at www.schneiderfunerals.com. Arrangements: Schneider Funeral Home and Crematory, Mound City Chapel.
OBITUARIES

Linn County News Published March 29, 2023 Debra Dale Wolf, age 68, Linn Valley, Kan., passed away Wednesday, March 22, 2023. Graveside funeral service will be held 2 p.m. Wednesday, March 29, 2023, at the Trading Post Cemetery. Memorial contributions... [More]

Linn County News Published March 29, 2023 Jessica Erin Cox, beloved daughter, and granddaughter, passed away at her home in Lawrence, Kan., March 20, 2023. Jessica was born Nov. 15, 1979, at the University of Kansas Medical Center. She was a graduate of Shawnee... [More]

Linn County News Published March 29, 2023 Larry Ray Oliver, age 69, Pleasanton, Kan., passed away on Wednesday, March 22, 2023. Funeral service will be at 6 p.m. on Saturday, March 25, 2023, at the Schneider Funeral Home and Crematory, Pleasanton Chapel. Visitation... [More]
More Obituaries
View All Obituaries
NEWS

Marais des Cygnes National Wildlife Refuge is celebrating National Walking Day on Wednesday, April 5th by inviting the public to come out and walk with a ranger for a preview of our new trail. The Visitor Center and new exhibits will be open form 4-6 PM and... [More]

MIAMI & LINN COUNTY – On Wednesday morning, the Kansas Bureau of Investigation (KBI), the Miami County Sheriff's Office, the Linn County Sheriff's Office, the Osawatomie Police Department, and the Pleasanton Police Department arrested six individuals... [More]

After meetings discussing the Linn County Comprehensive Plan and where the county should be as to allowing wind turbines, the Linn County P&Z said no 5-3 to allowing any turbines in the county. P&Z Commission Chair Richard Morrell brought the subject up after several... [More]
More News
SPORTS

The season for the Linn County high school boys' basketball teams is over and it's time for this year's All County Boys' Basketball team. This year, there is a first and second team with five players on each team from the three local high schools, Prairie... [More]

The season for the Linn County high school girls' basketball teams is over and it's time for this year's All County Girls' Basketball team. This year, there is a first and second team with five players on each team from the three local high schools,... [More]
More Sports

OBITUARIES POLICY
• May be mailed, e-mailed, faxed or hand delivered.
• Must be received by 9 a.m. on Tuesday morning in order to appear in that week's edition.
• Full obituaries submitted by individuals are required to be paid in advance.
• Obituaries submitted by funeral homes will be billed to the funeral home.
• Cost: $30 for 300 words or less. Each additional word over 300, 10¢. Photograph $5.
Call Barbara at 913-352-6235 or e-mail linncountynewsreporter@gmail.com