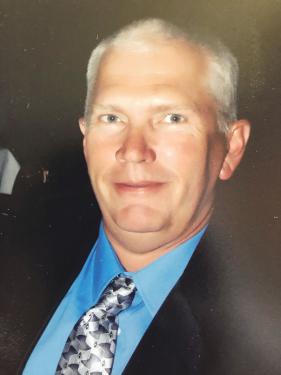 Linn County News
Published Nov. 2, 2022
Paul James Long, 55, of LaCygne, Kan., passed away Oct. 31, 2022, at home after a long battle with kidney disease.
Jimmie was born June 27, 1967, in Paola, Kan., to Paul and Dorothy Heien Long. He graduated class of 1985 from Prairie View High School. During his senior year he joined the Army National Guard and was honorably discharged in 1992. He was employed through Local Laborers union 1290 for over 30 years. He also participated as a Kansas Hunter Education instructor, and as a Patriot Guard rider.
Paul was preceded in death by his parents Paul Long, Dorothy Heien and his bonus mother Loree Long; Uncle Carl Heien; Aunts Virginia Schaunuth, Carol Heald, and Ruth York; nieces Michelle Concannon Hedman, Tabitha Cantwell, and Christy Long; nephew Brandon Metzner; brothers John Holt, and David Smith.
He is survived by wife Rosemary, of the home; daughter Julia; son Nick; and grandson Isaiah. He is also survived by sisters Linda (Eddie) Andersen, Janette (Danny) Bennett, Marilyn (Jim) Chandler, Mendy (Jim) Scott, Mary Jo Cantwell, Shara (Tom) Metzner, and Kay (John) Bowman; and a brother David (Gloria) Long; along with many aunts, uncles, nieces, nephews, cousins, and a host of friends.
Services will be held on Saturday, Nov. 12, 2022, with visitation from 10 a.m. to 12 p.m. with the service to begin directly after visitation. All parts of the service will be held at LaCygne Christian Church located at 406 N. Broadway, LaCygne, Kan.
In lieu of flowers the family would like to suggest a donation be made in Jimmie's name to the LaCygne Community Food Pantry. Donations may be sent to P.O. Box 679, LaCygne, Kansas 66040.
OBITUARIES

Linn County News Published December 7, 2022 Anna Mae Carrel, 98, Nevada, Mo., passed away on Sunday, Dec. 4, 2022, at Menorah Medical Center in Overland Park, Kan. Anna was born Nov. 4, 1924, in Mound City, Kan., to Fred M. and Mary C. (Hollister) Smith. She was united in... [More]

Linn County News Published December 7, 2022 Kathryn Elaine "Kathy" Newcome passed away Thursday Dec. 1, 2022. Funeral service will be 2 p.m. Monday, Dec. 5, 2022, at the Schneider Funeral Home and Crematory, Pleasanton Chapel. Burial in the Richland Cemetery. Visitation will... [More]

Linn County News Published December 7, 2022 Linda S. Rios, age 63, of Mound City, Kan., passed away in Olathe, Kan., on Nov. 14, 2022. There are no services scheduled. Online condolences may be left at www.schneiderfuneral.com.
More Obituaries
View All Obituaries
NEWS

In a sentencing hearing set for Friday, Dec. 2, Robert Woody III appeared in Linn County District Court in front of Judge Andrea Purvis, but instead of sentencing being handed down, the defense requested a continuance. Defense counsel Craig Cole noted his client had just brought... [More]

Discussions at Monday's Linn County Commissioner's meeting turned to the landfill issue and the fact that, as it currently sits, the landfill is only a year and half out from closing. During Monday's discussions, Linn County Public Works Administrator Shaun... [More]

Charges amended to one count of leaving the scene of an accident James Rocky Allen appeared in Linn County District Court on Tuesday, Nov. 29 for what was slated to be a preliminary hearing in case LN-2020-CR-000240 in which he was charged with second degree murder;... [More]
More News
SPORTS

The Prairie View wrestling team traveled to Pleasant Hill on Dec. 2 and 3 to compete in the Steve Leslie Invitational. The boys' team had three wrestlers place in the top four while the girls' team had two wrestlers place in the top four. Kimmy Eastwood wrestled... [More]

Pleasanton basketball teams began their season Friday with a split varsity decision at Prairie Village-Kansas City Christian (KCC), the girls winning 39-19 while the boys took a 60-31 loss. Both teams now have two games upcoming at this week's early-season round-robin... [More]
More Sports

OBITUARIES POLICY
• May be mailed, e-mailed, faxed or hand delivered.
• Must be received by 9 a.m. on Tuesday morning in order to appear in that week's edition.
• Full obituaries submitted by individuals are required to be paid in advance.
• Obituaries submitted by funeral homes will be billed to the funeral home.
• Cost: $30 for 300 words or less. Each additional word over 300, 10¢. Photograph $5.
Call Barbara at 913-352-6235 or e-mail linncountynewsreporter@gmail.com