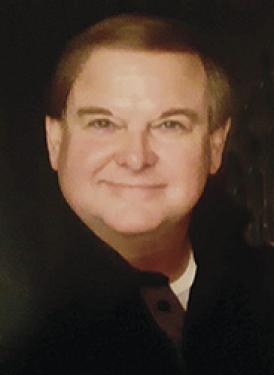 Linn County News
Published March 10, 2021
Phillip D. Staton, 70, formerly of Pleasanton, peacefully passed away in the early morning of March 2, 2021, at his home in Linn Valley. He was born at home on April 16, 1950, at 507 W. 6th Street to Delbert C. and Melanie E. (Vorreiter) Staton.
He was a graduate of Pleasanton High School's class of 1969, and a graduate of Pittsburg State University with degrees in Business and Marketing. He and his forever girlfriend, Ronda Rees, were married on Dec. 31, 1971.
Phil, as he was known to friends and family, and Ronda owned the Pleasanton Furniture Store in the mid-1970s, which was located where Linn County newspaper is currently. Additionally, he owned and operated the Linn County Ambulance Service in the mid-to-late 1970s. Phil was a life-long "house flipper" before the process became popular on television. At the couple's 50th class reunion, Phil said they had moved 19 times, remodeling houses, and that Ronda still put up with him.
Phil always enjoyed visiting and talking with people and met many while selling cars at Cox Motor Company where he had worked for the past 20 years until his health failed. Phil was one of many Pleasanton citizens who helped with the Main Street fire in 1976, carrying items of value out of stores and businesses on the half block of Main Street between 9th and 10th streets.
Phillip is survived by Ronda, his wife of nearly 50 years; three children, Wendy Staton of Gardner, Kan., Sean Staton of Fort Scott, Kan., and David Edwards of Milo, Mo.; and six grandchildren. He was preceded in death by his parents and a brother, Ronald. Cremation has already taken place with a private burial at the Pleasanton Cemetery.
Always ready with an infectious laugh and (a little sarcasm), Phil did not want his friends and family to gather in sadness for him so a celebration of life will be held in the near future. Friends and family will be invited to come with memories, stories, pictures and pie - yes, bring pie. Chocolate pie was Phil's favorite, but also Key Lime, blackberry, pecan, pumpkin, Dutch apple, etc., etc., etc.
OBITUARIES

Linn County News Published Nov. 24, 2021 Kristina Diane Roth, age 43, of Hesston, Kan., entered her heavenly home on Sunday, Nov. 21, 2021. Kris was born March 11, 1978, the daughter of Robert (Bob) and Diane Burnett in Garnett, Kan., and lived with her family in... [More]

Linn County News Published Nov. 24, 2021 Neta Lee Leonard, age 69, of Pleasanton, Kan., passed away Friday, Nov. 19, 2021. She was born on July 2, 1952, at Lincoln, Kan., the daughter of Dee and Delores Hall Montgomery. Neta was a nurse over the years. She enjoyed doing genealogy,... [More]

Linn County News Published Nov. 24, 2021 George Herbert Eaton, age 83, La Cygne, Kan., passed away Thursday, Nov. 18, 2021. He was born on April 18, 1938, in El Reno, Okla. He graduated from El Reno High School and attended Johnson County Community College obtaining certification... [More]
More Obituaries
View All Obituaries
NEWS

City clerk asks in preparation for 2022 mobile home park licenses Broaching whether to contact Linn County or Linn Valley about building-inspector help for upcoming La Cygne mobile home park license renewals dominated the city clerk's report at the Nov. 17 La... [More]

Defense expects to file motion opposing Dec. 23 Zoom setting A "no return of service" on a subpoena to an alleged crime victim prompted prosecution to request a continuance for a scheduled evidentiary preliminary hearing. At a scheduled half-day go hearing... [More]

Deputy Tanner Ogden joined on a chase initiated by the Garnett Police Department after it crossed county lines on Wednesday, Nov. 24, on the western edge of Linn County. Ogden followed the vehicle, a white van being driven by Daniel R. Evans, on 2200 Road past Iliff then the... [More]
More News
SPORTS

The 2021 high school football season for the three Linn County schools has concluded, and so it is time to announce the 2021 All County football team. This season was not as successful for the teams as it has been in the past. Both Prairie View and Pleasanton were eliminated... [More]

The 2021 high school football season has concluded, and the three Linn County high school football teams had multiple players make their respective All League football teams. The Prairie View Buffalos had multiple players on this year's All-Pioneer League team. Colton... [More]
More Sports

OBITUARIES POLICY
• May be mailed, e-mailed, faxed or hand delivered.
• Must be received by 9 a.m. on Tuesday morning in order to appear in that week's edition.
• Full obituaries submitted by individuals are required to be paid in advance.
• Obituaries submitted by funeral homes will be billed to the funeral home.
• Cost: $30 for 300 words or less. Each additional word over 300, 10¢. Photograph $5.
Call Barbara at 913-352-6235 or e-mail reporter@linncountynews.net