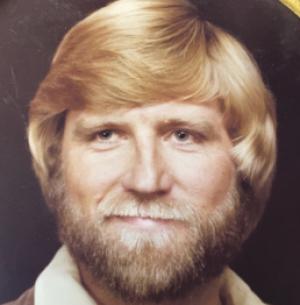 Linn County News
Published April 27, 2022
Richard Ronald "Ron" Brock, age 70, passed away Sunday, April 10, 2022. He was born Nov. 14, 1951, to Leonard (L.M.) Brock and Beatrice (Davis) Brock in Colony, Kan. Ron graduated from Kansas State Teachers College of Pittsburg, now Pitt State University. He was a golf enthusiast and a member of "Golf Dawgs," previous partner in Riada Grain Trading Co. and a retired construction supervisor with Klein Construction. Ron enjoyed playing softball and fooling people into believing he was his twin brother and vice versa.
He was preceded in death by his parents and a sister, Sharon Herrmann.
Ron is survived by his son, Bryan Brock of Wichita; daughter Brandi (Chris) Corley of Cornville, Ariz.; twin brother Don (Sharon) Brock of Andover; sister Janice (Dale) Sprague of Blue Mound, Kan.; brother-in-law Howard Herrmann of Blue Mound, Kan.; grandchildren: Ares, Easton and Cora Beatrice Corley; and numerous nieces, nephews, other relatives and friends.
Visitation and Ron's memorial service were held last week at the Smith Family Mortuary Chapel in Derby with Pastor Rick Wheeler officiating. Burial followed at Hillcrest Cemetery in Derby. Casket bearers were Don Brock, Dustin Brock, Bryan Brock, Chris Corley, Dave Desbien and Andrew Carignan. Honorary bearers were Shawn Herrmann, Brandon Herrmann, Fred Johanning, Fred Shanks, Arnie Klein, Dave Carruthers and Dalen Ziesch.
Memorial contributions may be made to the Michael J. Fox Foundation (Parkinson's)- www.michaeljfox.org in Ron's memory.
OBITUARIES

Linn County News Published March 29, 2023 Larry Ray Oliver, age 69, Pleasanton, Kan., passed away on Wednesday, March 22, 2023. Funeral service will be at 6 p.m. on Saturday, March 25, 2023, at the Schneider Funeral Home and Crematory, Pleasanton Chapel. Visitation... [More]

Linn County News Published March 22, 2023 Bud Lindsay, age 88 of Prescott, Kan., passed away peacefully at his home Wednesday, March 15, 2023. He was born the son of Esler Roy and Bessie Clara (Deckard) Lindsay at Lebanon, Mo. Bud loved racing, working on old... [More]

Linn County News Published March 22, 2023 Vance Laverne Bruner, age 63, Mound City, Kan., passed away Friday, March 17, 2023, at his home. Memorial service will be held 2 p.m. Friday, March 24, 2023, at the Schneider Funeral Home and Crematory, Mound... [More]
More Obituaries
View All Obituaries
NEWS

MIAMI & LINN COUNTY – On Wednesday morning, the Kansas Bureau of Investigation (KBI), the Miami County Sheriff's Office, the Linn County Sheriff's Office, the Osawatomie Police Department, and the Pleasanton Police Department arrested six individuals... [More]

After meetings discussing the Linn County Comprehensive Plan and where the county should be as to allowing wind turbines, the Linn County P&Z said no 5-3 to allowing any turbines in the county. P&Z Commission Chair Richard Morrell brought the subject up after several... [More]

The Linn County Planning & Zoning Commission met Tuesday evening with the first speaker on the agenda recognized from Heartland Rural Electric Cooperative (REC). Tony Washington introduced himself and said Heartland REC is interested in building a solar field in Linn County;... [More]
More News
SPORTS

The season for the Linn County high school boys' basketball teams is over and it's time for this year's All County Boys' Basketball team. This year, there is a first and second team with five players on each team from the three local high schools, Prairie... [More]

The season for the Linn County high school girls' basketball teams is over and it's time for this year's All County Girls' Basketball team. This year, there is a first and second team with five players on each team from the three local high schools,... [More]
More Sports

OBITUARIES POLICY
• May be mailed, e-mailed, faxed or hand delivered.
• Must be received by 9 a.m. on Tuesday morning in order to appear in that week's edition.
• Full obituaries submitted by individuals are required to be paid in advance.
• Obituaries submitted by funeral homes will be billed to the funeral home.
• Cost: $30 for 300 words or less. Each additional word over 300, 10¢. Photograph $5.
Call Barbara at 913-352-6235 or e-mail linncountynewsreporter@gmail.com