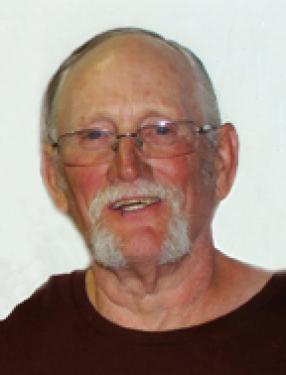 Robert D. "Bob" Yager, 63, of Parsons, Kan., passed away at 8:25 p.m., Tuesday, May 31, 2016, at his home. He was born Aug. 17, 1952, in Fort Scott, Kan., to Donald and Della Mae (Purdy) Yager. As a young boy he grew up and attended school in Mound City.
On Nov. 25, 1972, he and Judy Gail Blackburn were married in Erie, Kan. Following marriage the couple lived in Mound City while he worked at Peerless Products in Fort Scott. In the mid 1970s, they moved to Parsons where he worked as a lead person at Grandview Products until becoming disabled in 2000.
He enjoyed coon hunting, deer hunting, going to casinos, attending swap meets and raising birds. He especially enjoyed family gatherings and attending his grandchildren's activities.
Survivors include his wife, Judy Yager, of the home; one daughter Tracy Howard and her husband, Mike, Altamont, Kan.; two grandchildren Abigail Howard and Shelby Howard; one sister Karon Morris and her husband "Bubba," Longview, Texas; numerous nieces and nephews.
He was preceded in death by his parents; one son Tim Yager on Jan. 9, 2002; and one brother Randy Yager.
Memorial services were held Saturday, June 4, 2016, at the Forbes-Hoffman Funeral Home in Parsons, Kan. Burial was at Oakwood Cemetery.
Memorials are suggested to the Robert Yager Memorial Fund to be used for his grandchildren's education. These may be left at or mailed to Forbes-Hoffman Funeral Home, P.O. Box 374, Parsons, KS 67357.
Online condolences may be left at www.forbeshoffman.com.
OBITUARIES

Linn County News Published Aug. 17, 2022 Dean Brown, age 91, a resident of Fulton, Kansas, passed away Wednesday, August 10, 2022, at the Olathe Medical Center in Olathe, Kan. He was born Oct. 7, 1930, in Uniontown, Kan., the son of Durward "Duke" Brown and Pearl... [More]

Linn County News Published Aug. 17, 2022 Arthur Carl Hetzke, age 91, Mound City, Kan., passed away Wednesday, Aug., 10, 2022. He was born on Aug. 5, 1931, in Newton, Kan., the son of Arthur and Elizabeth (Breck) Hetzke. He served his country in the United States Air Force... [More]

Linn County News Published Aug. 17, 2022 William John Adair, Sr., age 74, La Cygne, Kan., passed away Tuesday, Aug. 9, 2022. Funeral service will be 2 p.m. Monday, Aug. 15, 2022, at the Schneider Funeral Home and Crematory, La Cygne Chapel. Visitation will be held from... [More]
More Obituaries
View All Obituaries
NEWS

Two of three rodeo horses were killed or had to be put down following an accident early Saturday morning. Undersheriff Bobby Johnson said that rodeo performer Donald Culpepper, Poulan, Ga., had made a make-shift electric fence for his horses at the Linn County Fairgrounds.... [More]

The city of Parker will be contacting Linn County about concrete surfacing assistance at an intersection that receives heavy truck traffic. At last Thursday's monthly council meeting, Mayor Cody Adams responded to a patron complaint that asphalt surfacing at the intersection... [More]

Approves a change to the tax incentive program The Pleasanton City Council took several policies and policy changes under consideration at their Aug. 15 meeting. The first of these policies is the Neighborhood Culvert Replacement Program (NCRP) which would grant... [More]
More News
SPORTS

The Linn County Farm Bureau Association hosted the annual pedal pull for kids age 4 to 12 at the Linn County fairgrounds on the evening of Aug. 12. Trophies were given to the top three pullers in each age group along with the opportunity to compete in the Kansas State Pedal... [More]

Kansas Department of Wildlife and Parks fish biologist Don George once again assisted with hosting the annual fishing derby at the Linn County fairgrounds on the morning of Aug. 13. Like in the past, the derby was divided into three age groups, 4-7, 8-10, and 11-16. Awards... [More]
More Sports

OBITUARIES POLICY
• May be mailed, e-mailed, faxed or hand delivered.
• Must be received by 9 a.m. on Tuesday morning in order to appear in that week's edition.
• Full obituaries submitted by individuals are required to be paid in advance.
• Obituaries submitted by funeral homes will be billed to the funeral home.
• Cost: $30 for 300 words or less. Each additional word over 300, 10¢. Photograph $5.
Call Barbara at 913-352-6235 or e-mail linncountynewsreporter@gmail.com