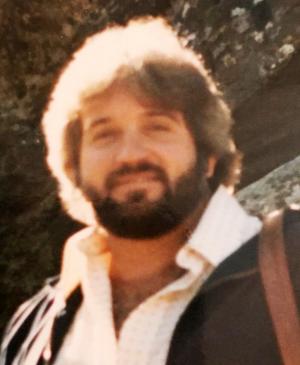 Linn County News
Published Nov. 29, 2017
Roger E. Scott, La Cygne, Kan., passed away Nov. 23, 2017, in Olathe, Kan. Roger was born March 12, 1950, in Kansas City, Mo., to Raymond and Mary Barnett Scott.
Roger was proud to be a Boilermaker and was a member of Local 83. He had also belonged to the Teamsters and Laborers Unions.
He enjoyed taking care of the farm, duck lake and ponds. He spent hours mowing which he loved to do.
Roger was preceded in death by his parents; and a brother, Marshall Scott.
He is survived by his wife Betty; stepchildren Nikki Rhynerson and Dusty Moore; brother Raymond Scott and wife Dianna; two sisters, Lonnie Reynolds and Loreta Blair; and many other extended family and friends.
A Celebration of Life will be held from 1-3 p.m. Sunday, Dec. 3, 2017, at the La Cygne Community Building. Please plan to bring a covered dish as a meal, and fellowship will be part of the celebration.
The family suggests contributions to Grady's Kids. Online condolences for the family can be left at www.schneiderfunerals. com.
OBITUARIES

Linn County News Published March 29, 2023 Debra Dale Wolf, age 68, Linn Valley, Kan., passed away Wednesday, March 22, 2023. Graveside funeral service will be held 2 p.m. Wednesday, March 29, 2023, at the Trading Post Cemetery. Memorial contributions... [More]

Linn County News Published March 29, 2023 Jessica Erin Cox, beloved daughter, and granddaughter, passed away at her home in Lawrence, Kan., March 20, 2023. Jessica was born Nov. 15, 1979, at the University of Kansas Medical Center. She was a graduate of Shawnee... [More]

Linn County News Published March 29, 2023 Larry Ray Oliver, age 69, Pleasanton, Kan., passed away on Wednesday, March 22, 2023. Funeral service will be at 6 p.m. on Saturday, March 25, 2023, at the Schneider Funeral Home and Crematory, Pleasanton Chapel. Visitation... [More]
More Obituaries
View All Obituaries
NEWS

During the latter part of the meeting on Monday, March 27, Linn County Commissioners discussed the walk-through on Wednesday, March 22 at the former Memaw's Kitchen located at 6th and Main Streets in Pleasanton. Economic Development Director Jessica Hightower read notes... [More]

"Positive ramifications" for the city Following a 15-minute legal session called by Linn Valley Mayor Cindy Smith at their Monday meeting, the mayor announced a preliminary agreement with Rural Water District #1 for water rights in Linn Valley. Smith... [More]

Possible April vote would make nepotism additions A vote may occur next month on broadening a Unified School District 362 nepotism policy as urged by its superintendent. At the monthly board of education meeting earlier this month, Rex Bollinger, Ed.D., laid out... [More]
More News
SPORTS

The Prairie View Buffalos competed in the State Powerlifting meet on March 25. The meet had 285 total lifters and the Buffalos took 16 boys and nine girls to the event. Prairie View had two lifters place second in their respective weight divisions at the meet. Rhett Jackman,... [More]

The Jayhawk baseball and softball teams opened their 2023 season at home against Southeast Cherokee on March 27. Both softball and baseball teams played a double header and the boys split while the girls swept the Lancers. Baseball won their first game 3-0 but lost the second... [More]
More Sports

OBITUARIES POLICY
• May be mailed, e-mailed, faxed or hand delivered.
• Must be received by 9 a.m. on Tuesday morning in order to appear in that week's edition.
• Full obituaries submitted by individuals are required to be paid in advance.
• Obituaries submitted by funeral homes will be billed to the funeral home.
• Cost: $30 for 300 words or less. Each additional word over 300, 10¢. Photograph $5.
Call Barbara at 913-352-6235 or e-mail linncountynewsreporter@gmail.com