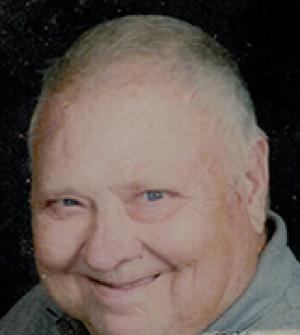 Linn County News
Published July 8, 2020
Roy Allen Miller, age 78, Fort Scott, Kan., passed away on Saturday, June 13, 2020. He was born on Sept. 28, 1941, in Boicourt, Kan., the son of Roy Raymond and Delores Lucille McCoy Miller. Roy had a passion for tractors and baseball.
He was preceded in death by his parents and a brother, David Miller. Roy is survived by two sons, Royce Wayne Miller and David Allen Miller; a stepson, Darrel Culver; two brothers, Leslie Miller and Kevin Miller; and three sisters, Betty Anders, Carrie Millard and Martha Long.
Graveside funeral service will be held 2 p.m. Sunday, July 12, 2020, at the Benjamin Cemetery, Amoret, Mo. Contributions may be made to a charity of your choice. Online condolences can be left at www.schneiderfunerals.com. Arrangements: Schneider Funeral Home and Crematory, Pleasanton Chapel.
OBITUARIES

Linn County News Published April , 2020 Howard "Carl" Francis, age 87, Blue Mound, Kan. passed away on Thursday, March 26, 2020. He was born on May 7, 1932 in Blue Mound, Kan. the son of Lonnie and Vesta Hopewell Francis. He graduated from... [More]

Published in the Linn County News Wednesday, Mar. 4, 2020 Margaret Alice Wilson, age 87, Paola, Kan. passed away on Sunday, Feb. 23, 2020. She was born on February 15, 1933 in Cass County, Mo. the daughter of Henry Earl(Ramey) Russell and Olive Darlene... [More]

Linn County News Published Feb. 26, 2020 Marion Earl Farley, age 86, Grandview, Mo., passed away Tuesday, Feb. 18, 2020, at Research Medical Center in Kansas City, Mo. He was born on Aug. 25, 1933, in Ottawa, Kan., the son of Homer and Cleo... [More]
More Obituaries
NEWS

The Kansas Department of Transportation (KDOT) will close a section of K-7 in Linn County on Tuesday, Aug. 18, to replace a crossroad pipe. K-7 will be closed between county roads 1700 and 1800 the entire day, reopening in the evening. Traffic should use... [More]

Selling the Mound City Lake west of Mound City is not a new thought for councils. At their regular City Council meeting Monday evening the idea was broached again with discussion of how the money from the sale could be used to improve the city. After tabling an agenda item... [More]

The Pleasanton USD 344 board of education held a special meeting on Monday, Aug. 3, to discuss and take action on the negotiations with staff and the learning environment guidelines for the opening of schools. The board opened the meeting and approved the negotiations as presented... [More]
More News
SPORTS

Cable Wareham of Whiting captured the National High School Rodeo championship during the National High School Rodeo Finals in Guthrie, Okla., from July 17 to July 23. Wareham, who is related to the Leisure family here in Linn County, competed in bronc riding at the rodeo and... [More]

Let's continue our series on this week in baseball history. We will look at one historic event per day for the upcoming week in baseball. A full list for historic events in baseball for each day can be found at Nationalpastime.com. Walter Johnson sets pitching milestone... [More]
More Sports