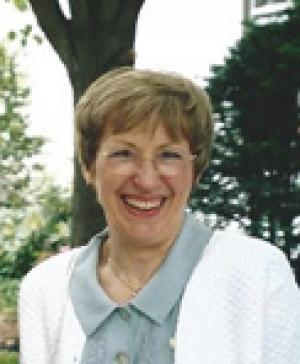 Sara Ann Woodburn Lindsey, 72, passed away July 24, 2014, at her home in Steamboat Springs, Colo., following a courageous battle with cancer. Sara was born Jan. 8, 1942, in Kansas City, Mo., to William "Bill" Addison Woodburn and Sylvia Emily Saunders Woodburn.
Her early childhood was spent in Merriam, Kan. At age 7, the family relocated to a farm near La Cygne, Kan., and Sara spent the rest of her childhood and youth as a Kansas farm girl.
She graduated from La Cygne Rural High School in 1960 and entered the University of Kansas that fall to study nursing.
On Sept. 1, 1962, Sara married Marvin L. Lindsey, also of La Cygne, and they entered into a life-sharing relationship lasting nearly 52 years. Three children and seven grandchildren resulted from this union and family activities have been the cause of much joy over the years.
Throughout her life, Sara had the opportunity to meet and minister to many people all over the world. As job opportunities took the family to both coasts and many places in between, Sara was the glue that held them together getting everyone quickly involved and integrated within the new community. She was an active participant and leader in her local church and other community activities wherever she lived.
For many years she and Marvin were board members, administrative team leaders and community executive couple in United Marriage Encounter. This activity took them all over the world and resulted in many fun adventures and life-long friendships. Sara was very active in Community Bible Study (CBS) beginning in 1988 and lasting until her death.
After moving to Steamboat Springs in 1999, she became one of the founding members and the first teaching director of the Steamboat Springs CBS women's group. She loved the Lord and served Him in all that she did.
Sara was known for her easy smile and engaging personality. She enjoyed people and nurtured deep and lasting relationships. She also loved a good party. She rarely forgot a name and became a mentor, role model, friend and companion to many. She loved greatly and is greatly loved.
Survivors include her husband, Marvin; daughter, Beth and husband Frank with grandchildren Jack, Lindsey and Maddy Southers of Dunwoody, Ga.; son, Brian and wife Cynthia with grandchildren Brandon and Megan Lindsey of Fort Collins, Colo.; son, Bruce and wife Alisha with grandchildren Natalie and Sylvia of Littleton, Colo.; brother, John Woodburn of Peel, Ark.; and sister and brother-in-law, Jane and Alan Terry of Carterville, Ill.
A funeral service was held at Concordia Lutheran Church in Steamboat Springs on Monday, July 28. Graveside funeral services will be at Oak Lawn Cemetery, La Cygne, Kan., on Friday, Aug. 1, at 10:30 a.m. Visitation will be held from 6-7 p.m. Thursday, July 31, 2014, at the Schneider Funeral Home and Crematory, La Cygne Chapel. Memorial gifts may be sent to Concordia Lutheran Church, 755 Concordia Lane, Steamboat Springs, CO 80487; or Community Bible Study, Ministry Service Center, 790 Stout Road, Colorado Springs, CO 80921-3802. Arrangements: Schneider Funeral Home and Crematory, La Cygne Chapel.
OBITUARIES

Linn County News Published December 6, 2023 Robert W. VanWinkle, age 83, La Cygne, Kan., passed away Friday, Dec. 1, 2023. A service to celebrate Bob's life will be announced at a later date. Online condolences can be left at www.schneiderfunerals.com. ... [More]

Linn County News Published December 6, 2023 Jolene Moriconi, 87, of Lawrence, Kan., formerly of Paola, Kan., and Frontenac, Kan., passed away on Thursday, Nov. 30, 2023, at home surrounded by family. She was born May 24, 1936, in Frontenac, Kan., the daughter of... [More]

Linn County News Published Dec. 6, 2023 Perle David Patrick Jr., age 67, Osawatomie, Kan., passed away Sunday, Dec. 3, 2023. Funeral service will be held 2 p.m. Friday, Dec. 8, 2023, at the Schneider Funeral Home and Crematory, La Cygne Chapel. Burial... [More]
More Obituaries
View All Obituaries
NEWS

During the weekly meeting of the Linn County Commissioners on Monday, Dec. 4, Rich Morrell and Charlene Sims with the Linn County Planning Commission each addressed the commissioners in regard to the moratorium and the request to create a committee to work on Section 14. ... [More]

Linn County Clerk David Lamb presented the commissioners with documents to be signed by the commission chair during their weekly meeting on Monday, Dec. 4, in regard to the bond sale last Wednesday to refinance a portion of the original bond for the jail project. Lamb... [More]

Linn County Public Works Director Shaun West noted he had reached out to the fiber installers south of the power plant in reference to questions the commissioners had concerning undone road work. West stated he learned the connection comes into the project from the west and moves... [More]
More News
SPORTS

The Pleasanton basketball team hosted their home opener against Kansas City Christian (KCC) on Dec. 1. The Jays split the varsity games with the girls falling in their game 20-29 and the boys winning big in their game, 78-44. The girls' game started well as the Lady... [More]

Sophomore Brea Dawson scored 12 of her game-high 18 points in the fourth quarter, paving the way for Jayhawk Linn's girls to claim a 43-38 season-opening win at Cass-Midway, Mo., Friday night. Despite a game-high 23 points from junior Braeden Nation, the 'Hawk boys... [More]
More Sports
OBITUARIES POLICY
• May be mailed, e-mailed, faxed or hand delivered.
• Must be received by 9 a.m. on Tuesday morning in order to appear in that week's edition.
• Obituaries submitted by funeral homes will be billed to the funeral home.
• Full obituaries submitted by individuals are required to be paid in advance.
• Cost: $40 for 300 words or less. Each additional word over 300, 10¢. Photograph $5.
Call Barbara at 913-352-6235 or e-mail linncountynewsreporter@gmail.com
View Legals for Free