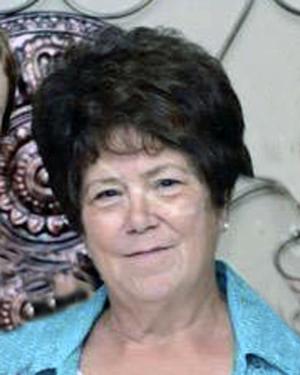 Linn County News
Published Feb. 6, 2019
Shirley Mae Allen, age 72, a resident of Pleasanton, Kan., passed away Sunday, Feb. 3, 2019, at the Kansas City Hospice House in Kansas City, Mo. She was born Jan. 8, 1947, in Humboldt, Kan., the daughter of Claude Pollett and Dorothy Heimburg Pollett.
Shirley first married Clark Alan Howard. He preceded her in death. She later married J.L. Allen on Aug. 12, 1978, at Iola, Kan.
In earlier years, Shirley had worked in the business office of Mercy Hospital in Fort Scott and later for Dr. Carney's office in Iola. She then was employed as a paraprofessional for the Pleasanton High School.
She had attended the Pleasanton Church of the Nazarene.
Shirley was a devoted wife, mother and grandmother. Taking care of her family was her number one priority. She and J.L. enjoyed attending her children's and grandchildren's sporting events.
Survivors include her husband J. L. of the home; five children, Dr. Jay Allen (Tana) of Pleasanton, Brian Howard (Sherry) of Nevada, Mo., Kevin Howard (Kristy) of Iola, Kara Nicole Allen (Steven) of Kansas City, Mo., and Megan Brixey (Chris) of Lee's Summit, Mo.; a daughter-in-law, Melissa Allen of Jasper, Ind.; five grandchildren; and a great granddaughter. Also surviving are two brothers, Clarence Pollett of LaHarpe, Kan., and John Pollett of Iola; and two sisters, Barbara Beasley of LaHarpe and Nancy Pollet of Independence, Kan.
She was preceded in death by a son, Chris Allen.
William James Schafer will conduct funeral services at 10 a.m. Saturday, Feb. 9, 2019, at the Cheney Witt Chapel. Burial will follow in the Evergreen Cemetery.
Memorials are suggested to the American Cancer Society and may be left in care of the Cheney Witt Chapel, 201 S. Main, P.O. Box 347, Fort Scott, KS 66701. Words of remembrance may be submitted to the online guestbook at cheneywitt.com.
OBITUARIES

Linn County News Published December 7, 2022 Anna Mae Carrel, 98, Nevada, Mo., passed away on Sunday, Dec. 4, 2022, at Menorah Medical Center in Overland Park, Kan. Anna was born Nov. 4, 1924, in Mound City, Kan., to Fred M. and Mary C. (Hollister) Smith. She was united in... [More]

Linn County News Published December 7, 2022 Kathryn Elaine "Kathy" Newcome passed away Thursday Dec. 1, 2022. Funeral service will be 2 p.m. Monday, Dec. 5, 2022, at the Schneider Funeral Home and Crematory, Pleasanton Chapel. Burial in the Richland Cemetery. Visitation will... [More]

Linn County News Published December 7, 2022 Linda S. Rios, age 63, of Mound City, Kan., passed away in Olathe, Kan., on Nov. 14, 2022. There are no services scheduled. Online condolences may be left at www.schneiderfuneral.com.
More Obituaries
View All Obituaries
NEWS

NOTICE: There will be a blood drive at the Catholic Hall in Mound City from 1 to 5 p.m. on Tuesday, Dec. 13

In a sentencing hearing set for Friday, Dec. 2, Robert Woody III appeared in Linn County District Court in front of Judge Andrea Purvis, but instead of sentencing being handed down, the defense requested a continuance. Defense counsel Craig Cole noted his client had just brought... [More]

Discussions at Monday's Linn County Commissioner's meeting turned to the landfill issue and the fact that, as it currently sits, the landfill is only a year and half out from closing. During Monday's discussions, Linn County Public Works Administrator Shaun... [More]
More News
SPORTS

The Prairie View wrestling team traveled to Pleasant Hill on Dec. 2 and 3 to compete in the Steve Leslie Invitational. The boys' team had three wrestlers place in the top four while the girls' team had two wrestlers place in the top four. Kimmy Eastwood wrestled... [More]

Pleasanton basketball teams began their season Friday with a split varsity decision at Prairie Village-Kansas City Christian (KCC), the girls winning 39-19 while the boys took a 60-31 loss. Both teams now have two games upcoming at this week's early-season round-robin... [More]
More Sports

OBITUARIES POLICY
• May be mailed, e-mailed, faxed or hand delivered.
• Must be received by 9 a.m. on Tuesday morning in order to appear in that week's edition.
• Full obituaries submitted by individuals are required to be paid in advance.
• Obituaries submitted by funeral homes will be billed to the funeral home.
• Cost: $30 for 300 words or less. Each additional word over 300, 10¢. Photograph $5.
Call Barbara at 913-352-6235 or e-mail linncountynewsreporter@gmail.com