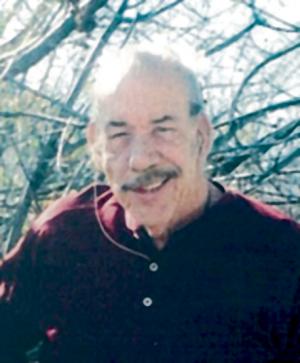 Sidney Dale Alexander Jr., 79, of Stockton, Mo., formerly of Mound City, Kan., died on Thursday, Jan. 12, 2017, at his home following a long battle with failing health. Sid was born Sept. 19, 1937, in Kansas City, Mo., to Sidney Dale and Sarah (Rice) Alexander.
Sid was an iron worker early in his life and later he owned and operated Mobile Home Sales and Service business. He drove a truck for Air Products for several years before he had to retire due to his health.
He married Carlene Michael on Sept. 1, 1996, and they were very happily married for 17 years before she preceded him in death on April 5, 2014.
Survivors include one son, Robin Alexander; three daughters, Sarah Kirsner, Cyndy Campbell and Lori Sykes. He is also survived by two sisters, Dorothy Beck and Nancy Alexander; nine grandchildren; four great-grandchildren; and 13 nieces and nephews. His niece, Melissa Rogers, lived with Sid and provided him with excellent care for the last year.
Those who knew Sid well knew of the many adversities he faced in his life, and admired his ability to overcome and to build a life rich with loving family and good friends. He will be missed by many.
The funeral service was Tuesday, Jan. 17, 2017, at Schneider Funeral Home & Crematory, Mound City Chapel. Burial was in Curry Cemetery west of Mound City.
The family suggests contributions to the American Lung Association in care of the funeral home, P.O. Box J, Mound City, KS 66056. Family and friends may leave online condolences at www.schneiderfunerals.com.
OBITUARIES

Linn County News Published April 21, 2021 John William Woodburn, 76, died March 7, 2021 in Baxter Regional Medical Center in Mountain Home, Ark. Graveside services will be held on Saturday, April 24, at 2 p.m. at the Pleasanton Cemetery in Pleasanton, Kan.,... [More]

Linn County News Published April 14, 2021 Cecil L. Fish, 89, Ottawa, Kan., and former longtime Labette County resident, passed away Thursday, April 8, 2021, at his home. Cecil was born the third child to Cecil Paige and Edna (Nickoley) Fish on Dec. 7, 1931, in... [More]

Linn County News Published April 14, 2021 William Michael McMillan, age 60, of St. Joseph, Mo., passed away on Thursday, April 8, 2021. He was born on Aug. 24, 1960, in Kansas City, Mo., the son of William McMillan and Virginia Russell McMillan. He... [More]
More Obituaries
View All Obituaries
NEWS

Linn County News Published April 21, 2021 Floyd Arthur Holmes (or Arthur Floyd Holmes, it was never clear which) passed away peacefully at his residence at Grandwood Assisted Living in Grove, Okla., on Feb. 13, 2021, exactly one month after celebrating his... [More]

The Mound City Council met by phone for a special meeting on Tuesday afternoon, April 6, for the purpose of determining whether or not to reopen the discussions on the sale of the city lake. During the course of that meeting, the council voted to go forward with the discussions... [More]

Customers are spared a billing shock La Cygne natural gas customers will not feel the burden of a high February supplier invoice. The unanimous decision by its council followed a 15-minute executive session for legal attorney-client privilege at its regular meeting... [More]
More News
SPORTS

Prairie View got contributions from many sources in their April 6 softball doubleheader sweep of Iola. Wins of 10-3 and 18-8 over the Fillies raised the Lady Buffalos' Pioneer League record to 4-0, 5-0 overall, to begin this week. The team will host a non-league twinbill... [More]

The Jayhawk JV golf team did well last week. On April 5 they traveled to Erie and on April 6 they went to Fort Scott for a tournament hosted by Uniontown. In the Erie tournament they only brought three golfers so they could not place as a team, but at the Uniontown tournament... [More]
More Sports