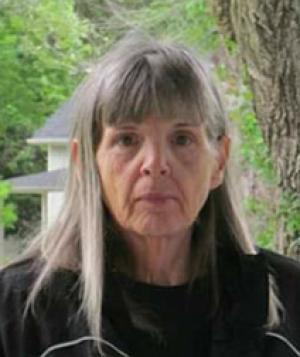 Linn County News
Published Aug. 19, 2020
Susan Carol Brown, age 63, of the Sugar Valley Lakes community near Mound City, Kan., passed away on Monday, Aug. 17, 2020. She was born on June 10, 1957, in Kansas City, Mo., the daughter of Richard and Marietta Mawhiney Dixon. Susan and James Brown were united in marriage on April 15, 1978. She was a member of the Community of Christ in Mapleton, Kan. Susan enjoyed being on the golf course and shopping. She was an avid Royals and Chiefs fan, to say the least.
Susan was preceded in death by her father, Richard. She is survived by her mother, Marietta; her husband, Jim; a son, Quinn Knabe and Jennifer; three daughters, Kaley Brown and Larry, Tracy Brown and Adam, and Jennifer Donnell and Bobby; two brothers, Glen Dixon and Patty, and Steven Dixon; two sisters, Joyce Ashcraft and Dave, and Phyllis Dixon; and 10 grandchildren.
A gathering to celebrate Susan's life will be held at 11 a.m. Saturday, Aug. 22, 2020, at the Sugar Valley Lakes Clubhouse. Online condolences can be left at www.schneiderfunerals.com.
OBITUARIES

Linn County News Published Jan. 26, 2022 Douglas Leonard Whitcraft, son of the late Donald Francis Sr. and Bernice Rose (Benson) Whitcraft, was born on Dec. 5, 1958, in Cleveland, Mo., and began his eternal journey with his Lord and Savior, Jesus Christ, on... [More]

Linn County News Published Jan. 26, 2022 Sandra Louise "Sandy" Hagman, age 80, Mound City, Kan., passed away Friday, Jan. 21, 2022. Funeral service will be 2 p.m. Wednesday, Jan. 26, 2022, at the Schneider Funeral Home and Crematory, Mound City... [More]

Linn County News Published Jan. 26, 2022 Kathryn N. Kite McGee, age 92, Centerville, Kan., passed away, Jan. 18, 2022, at the Residential Living Center in Garnett, Kan. Kathryn was born, June 7, 1928, the daughter of Chester and Velma (Lee) Kite,... [More]
More Obituaries
View All Obituaries
NEWS

Property involved is at Industrial Park La Cygne has annexed 12.5 acres of Linn County property. At their regular meeting last Wednesday, Jan. 19, the city's council voted 4-0, with Thomas Capp not present, to adopt Ordinance No. 1498 that makes the Industrial... [More]

Question comes with recusal of council member on wife's contract The first meeting of the year was held On Jan. 3 with three Pleasanton council members present: Joe Whitaker, Jake Mattingley and Melanie Staton. As recorded in notes from that meeting in the Jan.... [More]

Defendant may be on 160 acres, but no driving A Parker man charged with the second-degree vehicular murder of his mother will be allowed to access a 160-acre contiguous square residential plot in Franklin County as part of a bond condition. At a state's motion... [More]
More News
SPORTS

The Pleasanton basketball teams hosted their Midseason Tournament this past week as six teams competed: Pleasanton, Jayhawk, Osawatomie, Oswego, Northeast (Topeka) and Heritage Christian. The Jays started on Jan. 17 against Jayhawk. The girls won their game 47-17 while the... [More]

Prairie View's boys' and girls' basketball teams traveled to Uniontown this past week to compete in the Kenny Holt Memorial Tournament. The tournament featured four teams, Uniontown, Prairie View, Kansas City Christian (KCC) and Altoona Midway. Both the boys'... [More]
More Sports

OBITUARIES POLICY
• May be mailed, e-mailed, faxed or hand delivered.
• Must be received by 9 a.m. on Tuesday morning in order to appear in that week's edition.
• Full obituaries submitted by individuals are required to be paid in advance.
• Obituaries submitted by funeral homes will be billed to the funeral home.
• Cost: $30 for 300 words or less. Each additional word over 300, 10¢. Photograph $5.
Call Barbara at 913-352-6235 or e-mail linncountynewsreporter@gmail.com